Fuel surcharges fall to lowest in a decade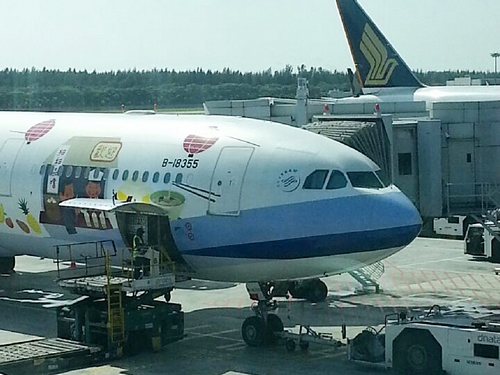 Taipei, Jan. 5 (CNA) Fuel surcharges on airfares for short-range and long-haul travel will fall to their lowest level in more than a decade beginning on Jan. 10, the Civil Aeronautics Administration (CAA) said Monday.
The CAA said the fuel surcharges on fares for short-range flights will fall from US$10 to US$7.50 and will fall on long-haul flights to US$19.50 from US$26, the lowest levels since October 2005.
The CAA agreed to let air carriers impose fuel surcharges on tickets starting on July 1, 2004.
The surcharges were initially set at US$5 for short-range flights and US$13 for long-haul flights, but they were increased as international crude oil prices rose.
Over the past year, however, crude oil prices have plummeted, leading to some decreases in the fuel surcharge.
But some believe airlines in general have not gone far enough.
In mid-September 2015, the United Federation of Travel Agents Associations wrote an open letter to IATA (International Air Transport Association) questioning stubbornly high fuel surcharges even as the price of oil has fallen from US$110 to as low as US$40 a barrel.
"Generally the cost for the fuel should as soon as convenient be included in the general operation cost e.g. air fare (no airplane can fly without fuel)," the organization said in the letter.
It accused airlines of continuing "shamelessly to misuse" the surcharge and "manipulate the transparency of the ticket price."