Majority of Taiwanese suffer work stress, have trouble sleeping: poll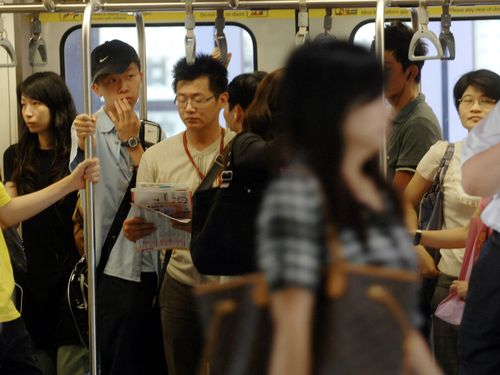 Taipei, Dec. 10 (CNA) A total of 75 percent of Taiwanese people said they are stressed at work and 70 percent have trouble sleeping, according to a health survey released Wednesday.
A total of 78 percent of respondents are most dissatisfied with their wages and benefits and 90 percent are worried about their financial status, according to the poll, released by health insurance company Cigna Taiwan.
The online poll, which surveyed 1,000 respondents around Taiwan aged 25 and above, was carried out in September by independent market research company Ipsos.
Poll results show that 10 percent of the respondents are most dissatisfied with the amount of money they have saved for retirement, 11 percent are most displeased about their economic security should they become jobless, and 12 percent are most frustrated with their ability to cover their medical expenses and those of their family members.
Lin Ying-chin (林英欽), a family medicine doctor at Taipei Medical University -- Wan Fang Hospital, said work and financial stress could create various kinds of sleeping problems, which could be improved by learning stress management skills, doing exercise, keeping a regular schedule and taking a good rest.
Meanwhile, the poll shows that close to 70 percent of respondents are heavy users of smart phones and the Internet, spending an average of 40 hours online per week. People between ages 25-29 spend on average 10 hours more on the Internet per week than other age groups.
However, even though mobile devices made it easier to connect with others socially, 20 percent of respondents said they do not have friends with whom they could have a heart-to-heart conversation, according to the poll.
Lin Tsui-fen (林萃芬), a psychologist at Song De Clinic, said social media can only help maintain one's interpersonal relationship, but intimacy and deeper emotional connection can only be achieved through face-to-face interaction.
She advised the public to go offline and start building intimate relationships with their family and friends in real life.
(By Tsai Yi‐chu and Christie Chen)ENDITEM/sc