Economics Ministry launches water conservation campaign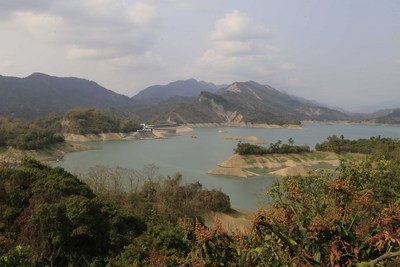 Taipei, March 16 (CNA) The Ministry of Economic Affairs (MOEA) on Monday urged governments at all levels to fight Taiwan's worst drought in a decade together by adopting measures to reduce water use by 5 percent nationwide.
If every person can cut water use by around 5 percent from 270 liters to 250 liters per day, then Taiwan can meet its target and avoid third-phase water rationing before late May, according to the ministry.
In Taiwan, first-phase water rationing involves reducing water pressure at night, while second-phase rationing means limiting the supply of water to customer using more than 1,000 cubic meters per month.
Third-phase rationing would cut off the water supply to entire areas on a rotating basis.
At a news conference to promote the MOEA Water Resources Agency's campaign to fight the drought, campaign spokesperson Wang Shu-li (王淑麗) outlined 10 ways to save water.
They included taking a shower instead of a bath, watering flowers with water left over from washing vegetables, reducing the frequency of getting one's car washed, using water-saving devices, and to turn off faucets when the water is not being used.
According to Vice Economics Minister Yang Wei-fuu (楊偉甫), Taiwan has been facing its worst drought in more than a decade since the second half of last year.
Data from 13 observation stations around Taiwan shows total precipitation from October 2014 to the end of February was the lowest since 1947.
Several reservoirs around Taiwan are facing water shortages, including Shihmen Reservoir (石門水庫) in northern Taiwan and Mudan Reservoir (牡丹水庫) in the south.
Compared with bathroom and kitchen faucet water use, water used for laundry accounts for a higher ratio of overall household water consumption, Yang said, and he urged the public to reduce water use in this area.