120,000 chickens to be culled after avian flu confirmed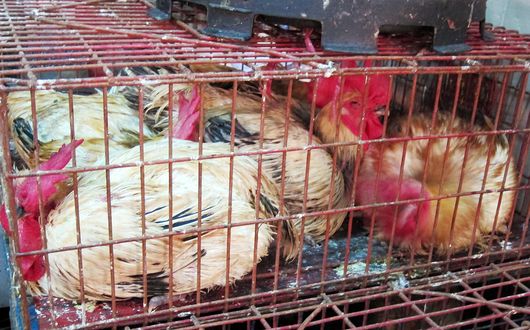 Taipei, Jan. 9 (CNA) All of the 120,000 chickens on a farm in Pingtung County will be culled after some have been confirmed infected with highly-pathogenic H5N2 avian influenza, the county government said Friday.
The farm in southern Taiwan reported sporadic deaths of chickens early last month, with deaths continuing to climb despite vaccinations. Officials took samples again on Monday and confirmed the infection as H5N2 on Friday.
The farm and two or three others nearby have never reported avian flu virus infections before, a county official said.
Yao Chih-wang, head of the Pingtung Agriculture Department, said his department and the Animal Disease Control Center have put a ban on the movement of chickens and begun to disinfect the farm and will continue monitoring the situation.
Su Chen-ching, a Democratic Progressive Party lawmaker from Pingtung, said he was informed that the farm in question is Dawushan Livestock Products Co. located in Xinpi Township.
The company is one of the leading chicken farms in Taiwan and sells its eggs at a premium because of what it calls stringent measures to fight viruses and its chicken "raised on the music of Mozart."
According to Yao, some eggs have been shipped from the farm before the discovery, but he said there is no need for concern because eggs are safe after they are cooked.
The Agriculture Department said that while farms nearby have no confirmed infections, ducks and geese in Xinyuan and Wandan townships have died suddenly.
The department has taken samples for testing.
H5N2 is often reported in poultry, but no human infections of the virus have been confirmed so far.