Turkish man gets 22 months for attempted rape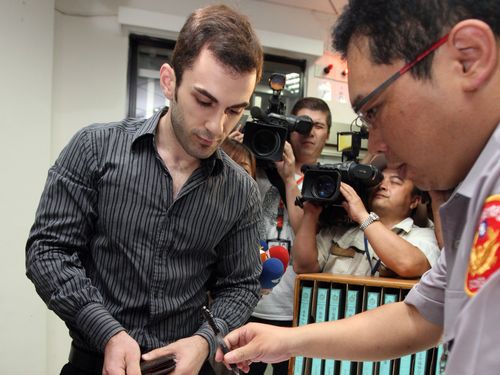 Taipei, April 8 (CNA) A district court in Taipei sentenced a Turkish man to one year and 10 months in prison Tuesday for attempted rape and ordered that he be deported after he has served his prison term.
Yamur Kursat Ersagun, 27, was found guilty of attempting to have sexual intercourse against a woman's will at his Taipei apartment in April 2013.
He was acquitted on separate charges of twice attempting to rape a 16-year-old girl in May 2013 as the alleged victim's accounts of the events were found to be inconsistent and not credible.
Neither the defendant nor his lawyer was present for the verdict at Tuesday's court hearing, and there was no word on whether Ersagun would appeal the ruling.
Ersagun has previously claimed he was innocent and said he stopped his advances when the women he took home on a date refused to have sex with him.
The prosecution of Ersagun's case attracted widespread media attention after police searching his apartment found video recordings of him having sex with reportedly dozens of Taiwanese women.
The Tamkang University student had appeared on local TV shows and become a celebrity in some social circles.