Ang Lee: Interview criticizing Taiwan, China films 'made up'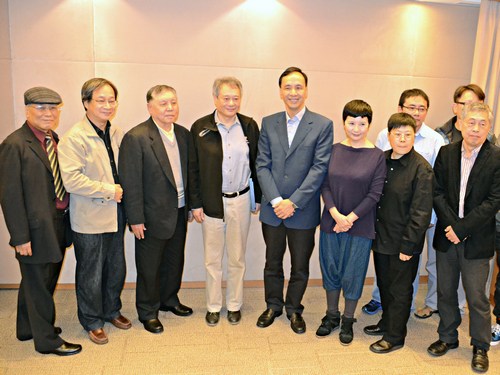 Taipei, Nov. 27 (CNA) Ang Lee Wednesday addressed a supposed interview he gave on his opinions on Chinese and Taiwanese films, refuting the article's contents and stressing he had never been interviewed on the subject.
Lee flatly denied the Wednesday article in Taiwan's China Times, which quoted him as characterizing Chinese films as "bad" and art films from Taiwan by the likes of Tsai Ming-liang and Hou Hsiao-hsien as "dreary."
"Is 'summary report' another way to say they just made it up?" the Oscar-winning director quipped in apparent frustration during an event to mark the establishment of a film culture center in New Taipei.
Citing an interview supposedly conducted by China-based website New Culture News, the China Times wrote a "summary report" that said Lee is disappointed in Taiwan's commercial films and claimed the 59-year-old director said he "would not go see them" in cinemas.
The article also claimed that Lee blasted Chinese directors as being self-obsessed and argumentative -- which Lee also denied Wednesday.
Saying he appreciates the attention he has received from the media, many reports have read too much into his statements and forced him to endlessly offer up explanations for casual remarks. The Taiwan-born filmmaker said that all he wants to convey are his hopes for Taiwan's movie industry to keep improving.
In contrast to reports that have painted him as pessimistic on Taiwan's films, Lee offered words encouragement for local filmmakers, calling the new film culture center a first step in boosting the industry.
The more diverse Taiwanese films become, the better the environment will be, he said.
"It's just like how you can't favor only one particular food if you want to eat healthy," he added.
(By Wang Hung-kuo and Maia Huang) ENDITEM/WH