Taiwan to open overseas training bases under chip innovation plan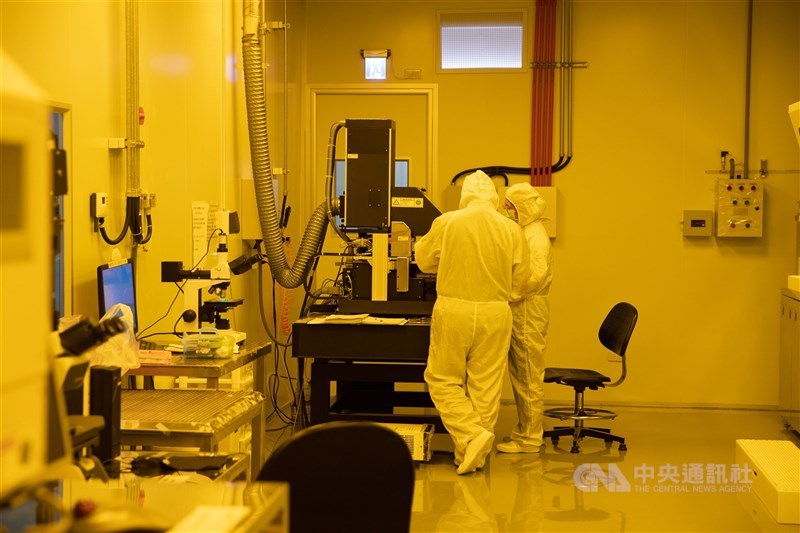 Taipei, Sept. 20 (CNA) Taiwan will set up overseas training bases under a 10-year semiconductor innovation program initiated by the National Science and Technology Council (NSTC) as part of its efforts to enhance cooperation with other countries on chip development, NSTC head Wu Tsung-tsong (吳政忠) said Wednesday.
Speaking with reporters after the council approved the 10-year development program earlier in the day, Wu said Taiwan wants to play an important role in the global semiconductor industry with international cooperation expected to facilitate the manufacture of chips used in emerging technologies such as generative AI applications.
In mid-August, the NSTC unveiled a 10-year chip program, which will be launched in 2024 with an initial budget of NT$12 billion (US$374.14 million) in the first year, but the council did not provide other financial details for the full 10 years. The program has a goal of making Taiwan a pivotal global IC design hub.
The program will assign entry level IC technologies to its overseas training hubs, while training in more advanced IC processes will remain in Taiwan, Wu said.
The Taiwan Semiconductor Research Institute (TSRI) run by the NSTC's National Applied Research Laboratories has already comprehensive IC development experience in training, IC design and IC manufacturing, and will back the overseas training bases, he added.
IC manufacturing is a capital intensive industry so only large economies can afford to have Taiwan Semiconductor Manufacturing Co. (TSMC), the world's largest contract chipmaker, set up production bases with an investment of US$10 billion or higher, Wu said.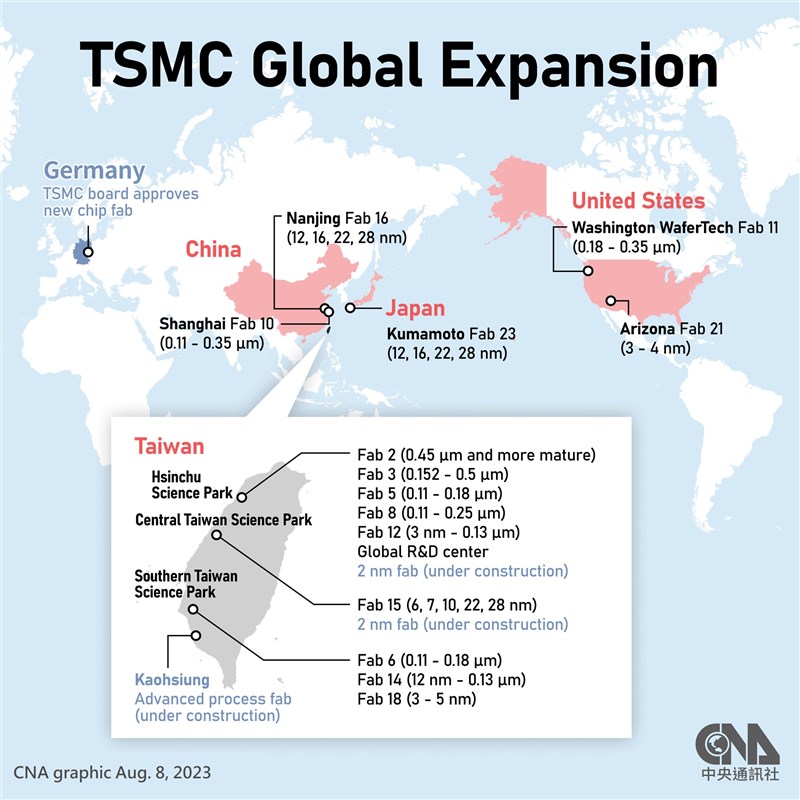 On the other hand, as IC design development costs less than IC manufacturing, smaller-sized economies will have an opportunity to work with Taiwan in the field of IC design, Wu noted.
According to Wu, the future overseas training bases, where Taiwanese lecturers will be assigned, are expected to help interested foreign countries become more acquainted with Taiwan's IC design training system and forge closer tech cooperation.
The 10-year program aims to encourage IC companies or research institutions at home and abroad to apply generative AI technologies to industrial development, while transforming Taiwan into a hub with a top IC talent pool, Wu said.
Although the program will support advanced IC process development, it will also aim to attract start-ups and investment institutions from around the world to come to Taiwan for semiconductor cooperation.
According to the NSTC, the 10-year program's first five year phase will focus on creating semiconductor centers, developing talent, and establishing related infrastructure at the Industrial Technology Research Institute.
Over the longer term, the program will aim to help Taiwan achieve an IC design global market share of around 40 percent by 2033, and 80 percent global market share for advanced semiconductors of 7 nanometers or below, the NSTC said.
Related News
Sept. 17: Taiwan set to budget NT$800 million to develop advanced IC processes
Sept. 11: More startups needed to back Taiwan's IC-driven industrial innovation: NSTC