U.S. delegation in Taipei for science and technology dialogue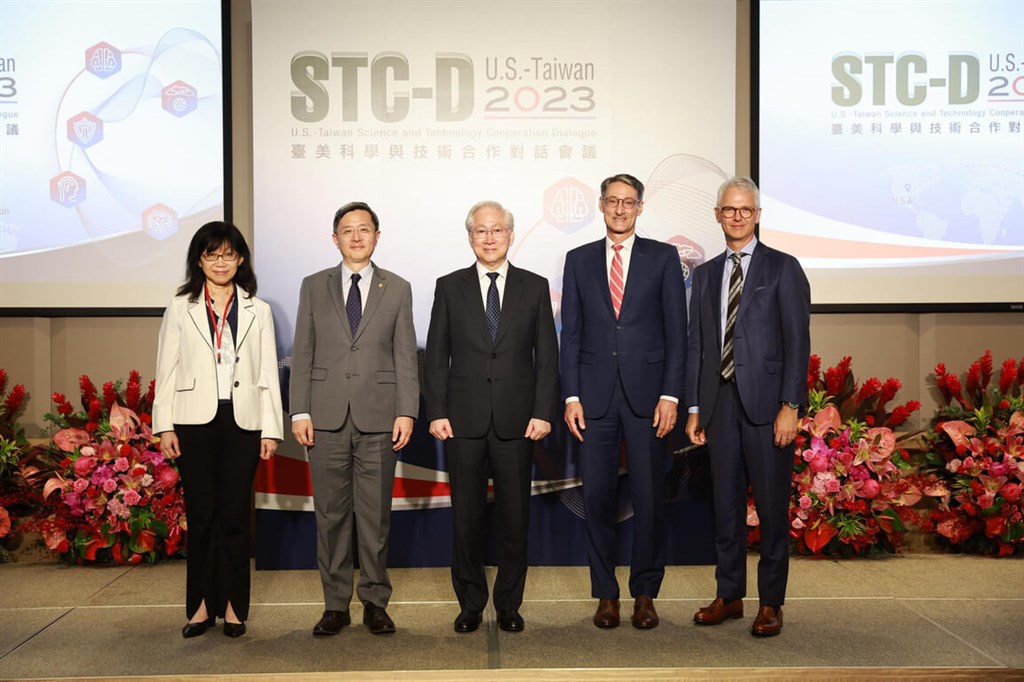 Taipei, May 23 (CNA) The first meeting under the Taiwan-U.S. Science and Technology Cooperation Dialogue was held in Taipei on Monday, part of a process the two sides hope will deepen bilateral scientific and technological collaboration.
The event was the first high-level strategic dialogue between the two sides since the signing of a Science and Technology Agreement in December 2020, the National Science and Technology Council (NSTC) said in a statement.
Monday's meeting focused on five topics: semiconductor research and applications, medical supply chain resilience, cancer research, environmental modeling and research, and research integrity in terms of diversity, equity, inclusion and accessibility, the NSTC said.
The U.S. delegation was led by Jason Donovan, acting deputy assistant secretary of state of the Bureau of Oceans and International Environmental and Scientific Affairs.
It included scientists and experts from the National Science Foundation, the National Institute of Standards and Technology, the National Institutes of Health National Cancer Institute, and the National Oceanic and Atmospheric Administration.
NSTC chief Wu Tsung-Tsong (吳政忠) and American Institute in Taiwan Acting Director Jeremy Cornforth made introductory remarks at the opening of the meeting.
Taiwan's representative to the U.S., Hsiao Bi-khim (蕭美琴) and U.S. Department of State Acting Assistant Secretary Jennifer R. Littlejohn delivered virtual remarks.
According to the NSTC, the U.S. delegation is visiting the Industrial Technology Research Institute, the National Center for High-performance Computing, and the Hsinchu Biomedical Science Park on Tuesday.