TANG PRIZE
/
Tang Prize laureate shares philosophy as researcher, founder, mentor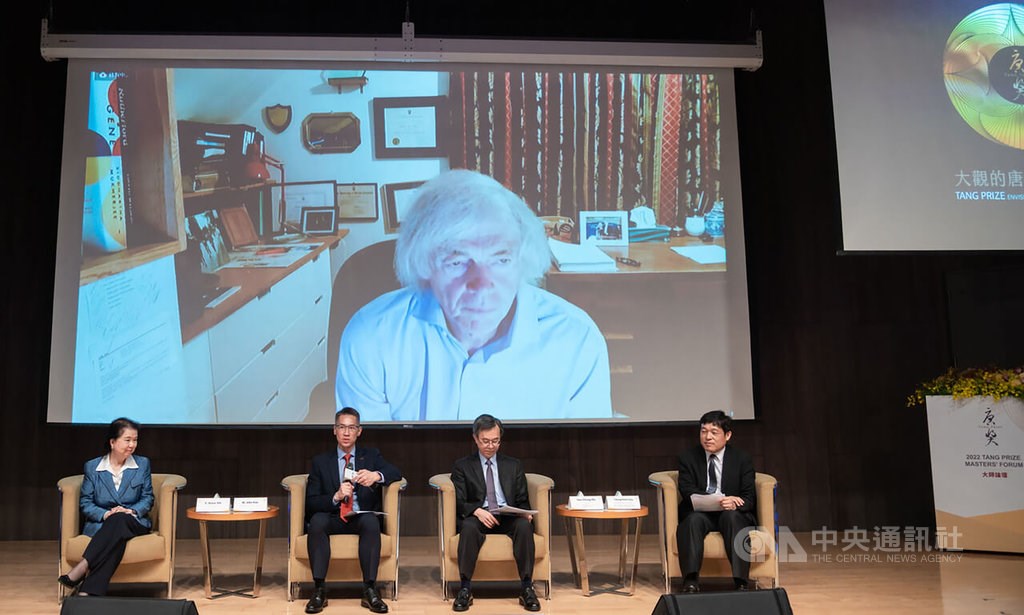 Taipei, Sept. 28 (CNA) Canadian researcher Pieter Cullis, one of the three laureates receiving this year's Tang Prize in Biopharmaceutical Science, on Wednesday shared how he conducted academic research for decades while occupying different roles.
Speaking virtually at a talk held in Taipei, Cullis, who is currently a professor of biochemistry and molecular biology at the University of British Columbia, said his fascination with lipids and membranes encouraged him to delve into academic research for decades.
Cullis, who found his life-long dedication to biochemistry after acquiring a PhD degree in physics, is a pioneer in delivery systems for mRNA to human cells, based on lipid nanoparticles (LNP), which are bubbles of fat that wrap around and protect mRNA.
"Even now after 50 years of studying lipids and micro zones and all these systems, we still don't really understand all the ways in which this approach can be used," he said. "We're only just touching the surface...I'm never tired of thinking about them."
According to the 76-year-old researcher, experiments that do not lead to good results are not necessarily without value. Instead, they sometimes lead one onto a new path to new discoveries, he said.
Cullis also explained why he had founded a number of companies over the years as he continued his research, with one of the main reasons being to "keep the team together."
While teamwork is of the utmost importance for a researcher, it is "very difficult" to "keep a really good team together for a long time" in an academic environment, he said.
At the same time, it is also easier for a company to raise money required by a drug or therapy clinical trial, he added.
Speaking about how he guides his students in research projects, Cullis said as someone who went through ups and downs as a graduate student in the laboratory, he always maintains "a sympathetic attitude" towards his students.
It is important to keep them "motivated" and work with them to find "our way through whatever difficulties there are," he said.
Cullis, American physician and researcher Drew Weissman, as well as Hungarian-American biochemist and researcher Katalin Karikó jointly received the Tang Prize in Biopharmaceutical Science in June for research that laid the foundation for messenger RNA (mRNA) COVID-19 vaccines.
The three laureates were recognized "for the discovery of key vaccinology concepts and approaches, leading to the successful development of mRNA-based COVID-19 vaccines," according to the Tang Prize Foundation.
The technologies developed by them "not only revolutionized vaccinology but also signaled a paradigm shift in protein therapy. They represent the advent of a new era of RNA-based therapies," the foundation said.
The Tang Prize was established in 2012 by Taiwanese entrepreneur Samuel Yin (尹衍樑), chairman of the Ruentex Group, to honor individuals or organizations that have made significant contributions to human society in four categories -- sustainable development, biopharmaceutical science, sinology, and the rule of law.
The winners in each category share a cash award of NT$40 million (US$1.27 million) and an additional NT$10 million in research funding, along with a gold medal and a certificate, according to the foundation.
View All