Endemic mongoose observed foraging for hermit crabs for first time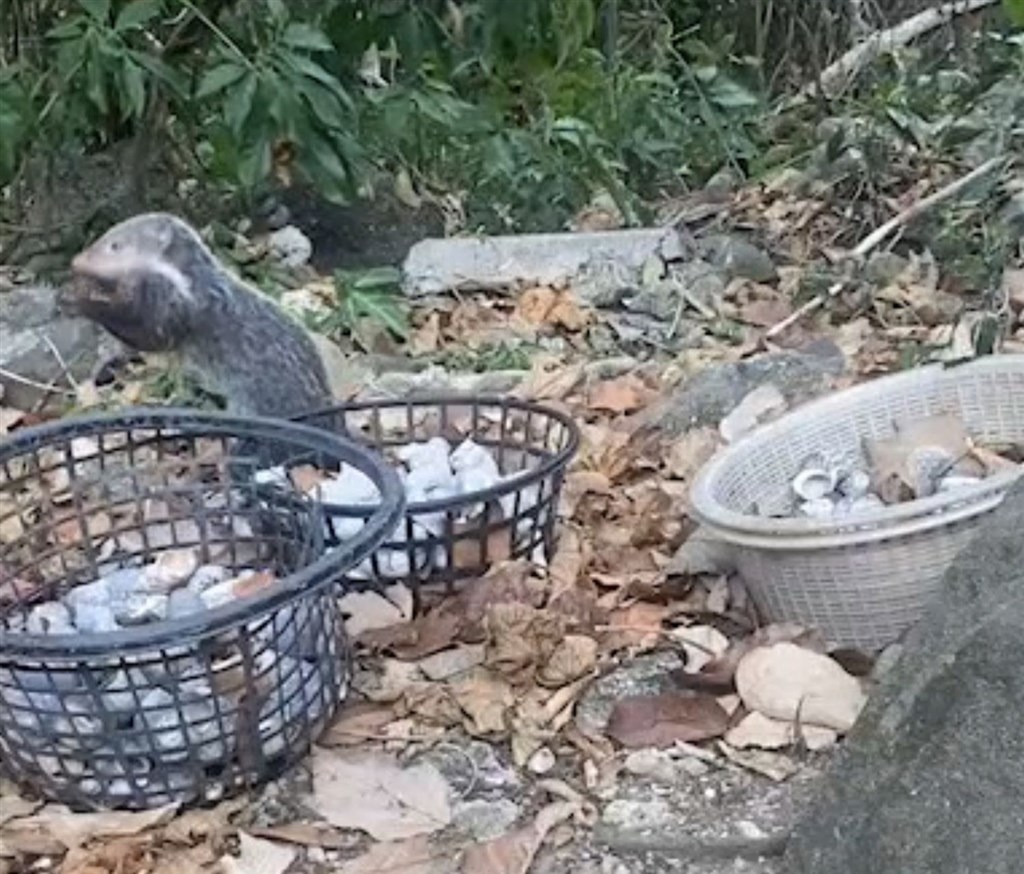 Taipei, Sept. 12 (CNA) A subspecies of a crab-eating mongoose endemic to Taiwan has been filmed foraging for hermit crabs and cracking them open on hard surfaces using its front paws, the first-ever recorded observation of such behavior.
The Herpestes urva formosanus is a subspecies of crab-eating mongoose and a protected species under Taiwan's Wildlife Protection Act. It can usually be found near streams, rivers and agricultural land, Hsu Chia-hsuan (許嘉軒), a researcher at Taiwan Association for Marine Environmental Education, told CNA Monday.
The animal primarily feeds on crabs, but also earthworms, insects, snakes and other mollusks, but it has never previously been observed eating hermit crabs, Hsu said.
The mongoose's actions were recently caught on camera by Huang Shu-huang (黃淑凰), an employee at the Kenting Youth Activity Center located on Taiwan's southern coast.
According to Huang, there is a special location at the center where she places empty seashells for hermit crabs, but in recent years she had started to notice some of these were destroyed and the crabs eaten.
Huang noticed cat-like animals near the seashell pile, but only recently decided to place a camera there to find out what they were doing.
The mongoose's actions have been filmed at different times, around 6 a.m. and 4 p.m., Huang said, adding that she never tried to interfere with their foraging for food.
The mongooses observed at the center included three adults and six young, said Hsu, who wrote an article on the animal's behavior titled "First record of crab-eating mongoose (Herpestes urva formosanus) in coastal forest and use of anvils during predation on land hermit crabs in Taiwan."
In the article, Hsu also noted that the wild mongooses have been observed to only eat the abdomens of large hermit crabs, and know how to crack open the shells using hard surfaces, a behavior that had previously never been observed.
The article was published in the academic journal Springer Nature on April 22.