Pingtung researchers develop hybrid of native crop djulis and quinoa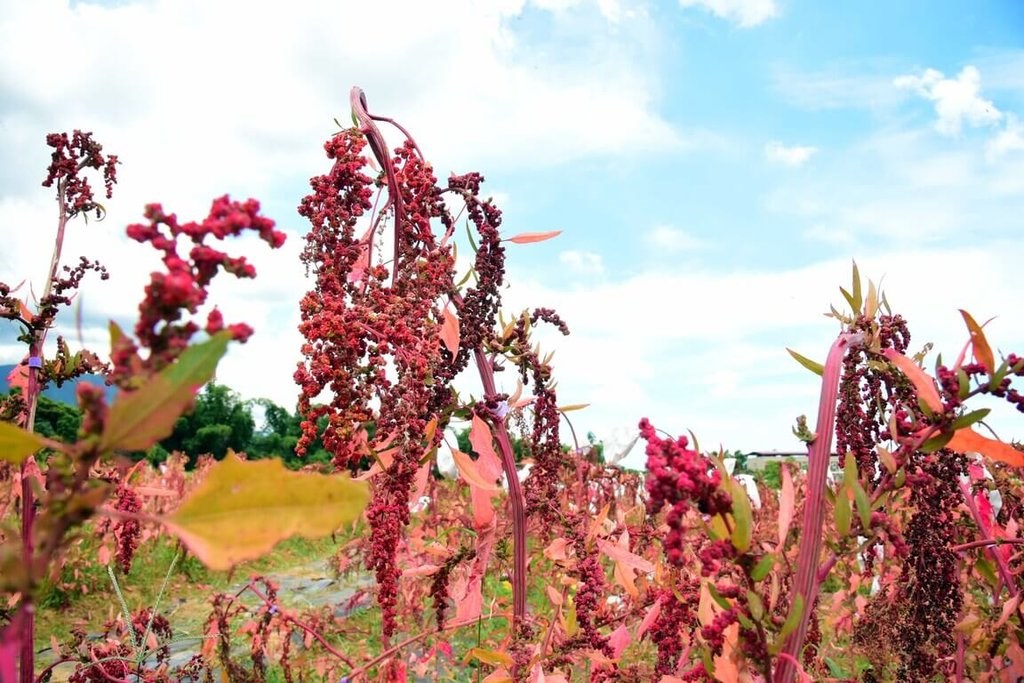 Pingtung, June 22 (CNA) Agricultural scientists at the National Pingtung University of Science and Technology have developed an improved version of djulis, a traditional grain variety in Taiwan, by crossbreeding it with quinoa.
Hsieh Ching-hsiang (謝清祥) and Lin Tzu-che (林資哲), both professors at the university's Plant Industry Department, and two students spent six years developing hybrid grain variety, which they called "Ping Ke No. 1."
In a press release, the team said the purpose of the project was to correct some of the drawbacks of djulis as a crop - such as its small seed size and tendency to lodge or topple over before the harvesting stage.
After cross-breeding it with heartier quinoa plants, the resulting hybrid was less likely to lodge and produced a higher yield of larger-sized grains, the team said, adding that they have already applied for plant variety rights for the new breed.
Djulis, the name of which comes from the Paiwan language, was a staple of Indigenous people's diets in Taiwan and can now be found in many organic food stores, sometimes labeled as Taiwan red quinoa.
It is often mixed into rice to give meals added color and texture, due to djulis' high protein and fiber content.