Hon Hai to launch two EV prototypes in October: chairman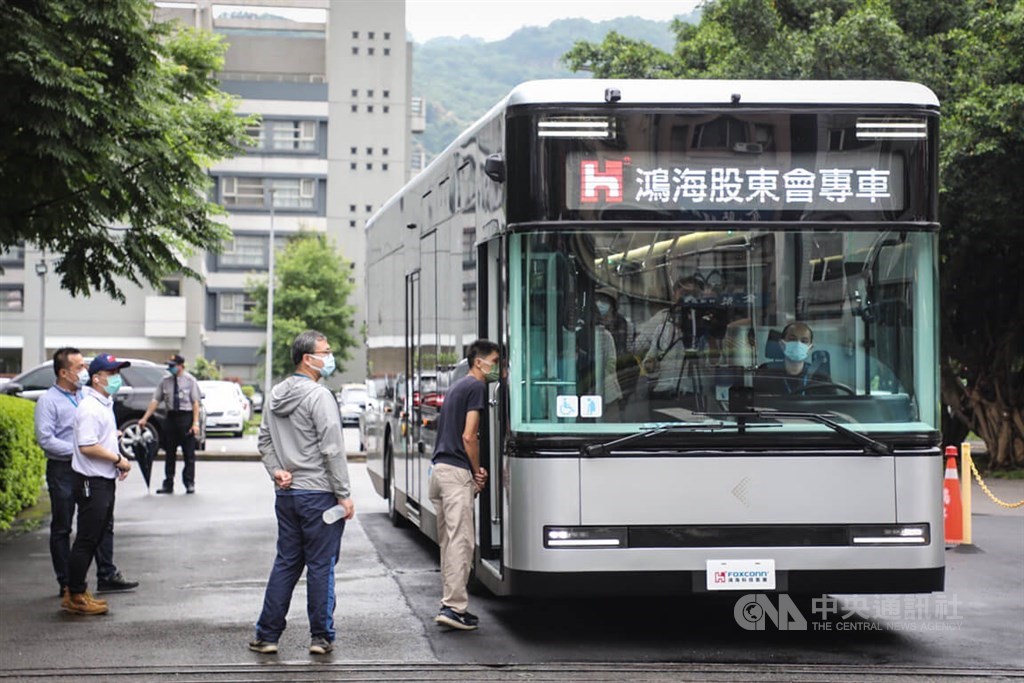 Taipei, May 31 (CNA) Hon Hai Precision Industry Co. said Tuesday that it would unveil two electric vehicle (EV) prototypes in October, part of the Taiwan-based manufacturing giant's ambitious plans to capture 5 percent of the global EV market by 2025.
Hon Hai Chairman Liu Young-way (劉揚偉) told a shareholders' meeting that the two models would be launched at the company's Tech Day event on Oct. 18.
Despite having yet to bring a single model to market, Liu said Hon Hai was targeting annual production of 500,000 to 750,000 cars, and yearly sales of NT$1 trillion (US$34.42 billion) by 2025.
In October 2021, Hon Hai unveiled three EV prototypes -- the Model E passenger car, the Model C sports utility vehicle, and the Model T electric bus -- developed by the Hon Hai-led MIH Consortium, described by the firm as an "open EV-development platform."
Liu remained tight-lipped on the details of the new prototypes, saying only that they would "knock everyone's socks off."
At Tuesday's meeting, some shareholders were given the opportunity to ride between two of Hon Hai's plants in Tucheng District, New Taipei on a prototype of the Model T electric bus, which has been undergoing trials in Tainan and Kaohsiung since mid-May.
Around 20 Model T buses are currently being produced each month, according to Michael Kuo (郭耀聰), a special assistant to the CEO of Foxtron Vehicle Technologies Co, which has partnered with Hon Hai and Yulon Motor Co. to design and produce the vehicle.
Meanwhile, Liu said that mass production of Fisker Inc.'s PEAR electric car would begin at Hon Hai's factory in Lordstown, Ohio in 2024 as scheduled.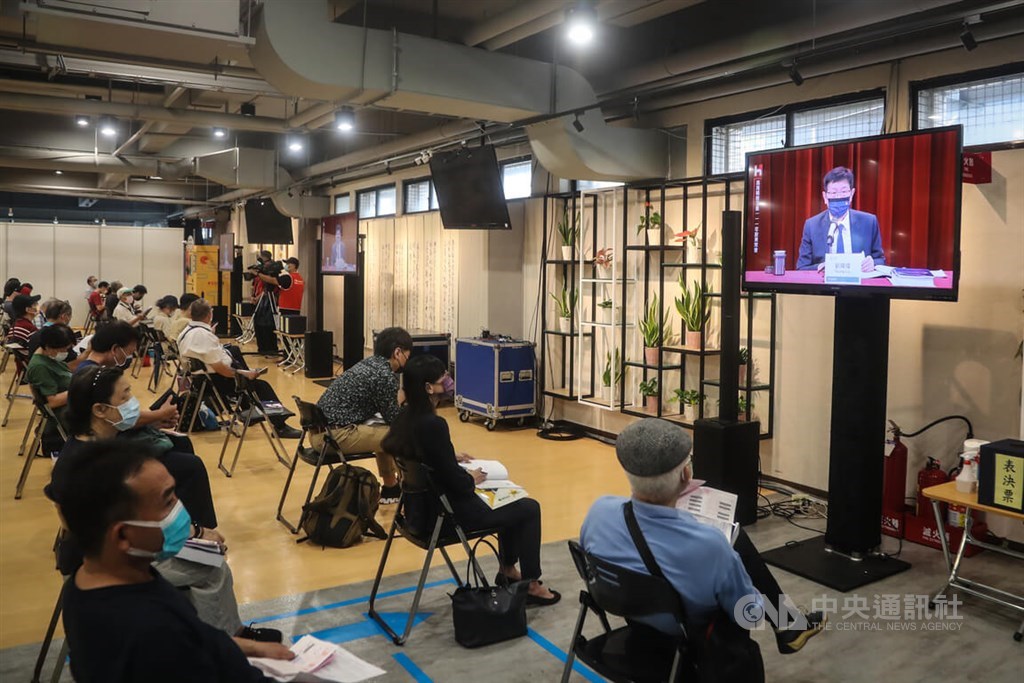 The factory, which Hon Hai recently acquired from embattled U.S. EV startup Lordstown Motors Corp., has a minimum production capacity of 250,000 EVs annually, Liu said.
Hon Hai reported about NT$5.994 trillion in consolidated sales last year, with a net income per share of NT$10.05, the highest in 40 years, Liu said.
Asked whether COVID-19 lockdowns in several cities in China, where Hon Hai has more than 30 plants, had caused supply chain disruption, Liu said the impact had been minimal and that the firm's major factories were operating as normal.
With the lockdown easing in Shanghai and Hon Hai adjusting its operations to adapt to pandemic-control measures, Liu said that he was "quite confident in the stability of our supply chain for the second half of this year."
Liu said that Hon Hai was also expecting to roll out next-generation semiconductors for autos by 2024, with the aim of becoming the world's first EMS provider and automotive electronic supplier with a full suite of own-brand semiconductors for autos by 2025.