Taiwan to manufacture 90% of EV power system parts by 2024: Hon Hai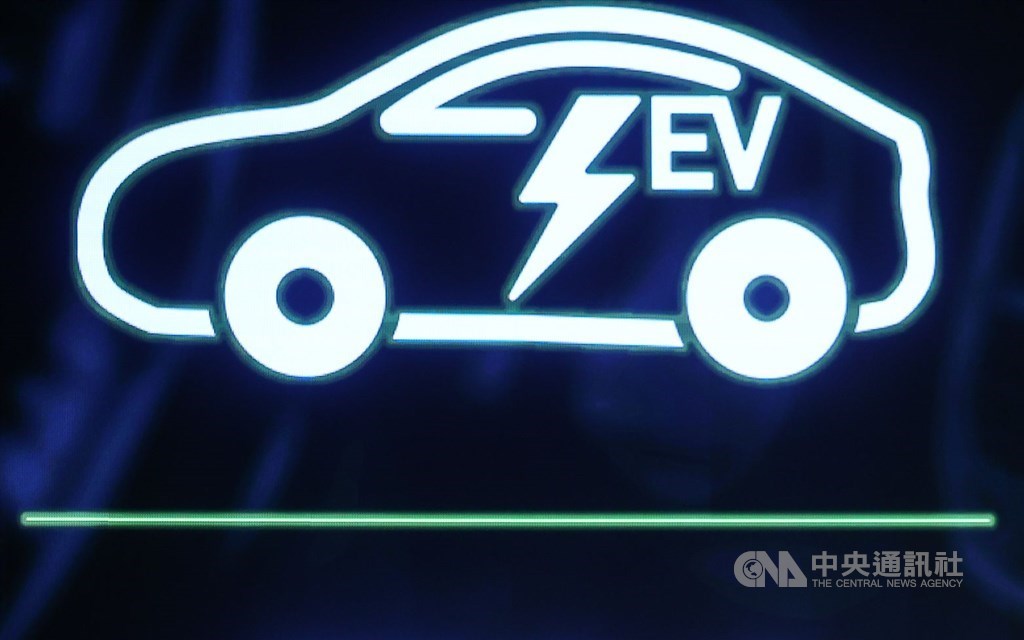 Taipei, Jan. 12 (CNA) Taiwan will manufacture about 90 percent of components used in the power systems of locally-made electric vehicles by 2024, as the country intensifies its efforts to penetrate the global electric vehicle (EV) market, according to a forecast made by Taiwanese manufacturing giant Hon Hai Precision Industry Co.
In a video released Tuesday night by Hon Hai, company chairman Liu Young-way (劉揚偉) told former transportation minister Lin Chia-lung (林佳龍) that he expects the local manufacturing sector to make about 90 percent of parts used by batteries, electric devices and power control solutions for Taiwan-made EVs by the end of 2024.
iPhone assembler Hon Hai, also known as Foxconn on the global market, has been keen to transform itself from a pure contract electronics maker into a company able to integrate hardware and software as a way of improving its gross profit margin, and EV development has been the core of its efforts.
Liu said it is unlikely that the shortage of raw materials for car production worldwide will improve any time soon, so auto makers should reconsider their development strategies to enhance efficiency, suggesting that a high rate of self sufficiency is one of the answers to persistent shortages.
Hon Hai has invested in the development of solid state batteries and lithium iron phosphate (LPF) batteries for EVs with the goal of rolling out a sample solid state battery and starting commercial production by 2024.
In addition, Hon Hai and Taiwanese electric scooter maker Gogoro Inc. have set their sights on the development of a global exchange system for EV batteries.
Hon Hai has also started to produce smart cockpits for EVs by working with multinational auto manufacturer Stellantis NV on smart cockpit development through the joint investment of US$80 million.
Meanwhile, Foxtron Vehicle Technologies Co., a joint venture between Hon Hai and Taiwan carmaker Yulon Group, is pushing for EV development on the MIH Open Platform.
Currently, the MIH Open Platform provides about 50 percent of key EV components to its members, and is seeking to raise that to more than 80 percent in the future, with Hon Hai viewing the MIH Open Platform as the "Android of the EV industry," Liu said.
In mid-October 2021, Hon Hai unveiled three self-developed EV prototypes: the Model C sports utility vehicle, the flagship Model E passenger car, and the Model T electric bus.
According to Hon Hai, SUVs based on the Model C prototype will hit the market in 2023 at the earliest, and passenger cars based on the Model E, which was jointly developed with Italian car designer Pininfarina, will follow.
To enhance the competitiveness of Taiwan's EV industry, Liu said local manufacturers need to focus on semiconductor and software development.
In recent years, Hon Hai has intensified efforts to carry out its "3 plus 3" initiative, designed to diversify its product mix.
The "3 plus 3" initiative refers to three emerging industries -- EVs, robotics and digital health care -- that are being developed through the application of artificial intelligence, semiconductor and communication technologies.
As for semiconductor development, Hon Hai said it will continue to develop third generation semiconductors, which refers to products including silicon carbide (SiC) and gallium nitride (GaN) for EV use, as part of its "3 plus 3" initiatives.
Hon Hai said on Wednesday that the company will integrate its third generation semiconductor efforts with advanced silicon photonics technology for EV applications as well as robotics use.
The company will also focus more on producing mobile robotics gadgets and aims to provide tailor-made robots through its robotics development platform, Hon Hai added.
In November 2021, the company announced it would invest NT$20 billion (US$722 million) in the "3 plus 3" initiative in 2022.