CORONAVIRUS
/
Medigen gets funds from global foundation for mix-and-match booster trials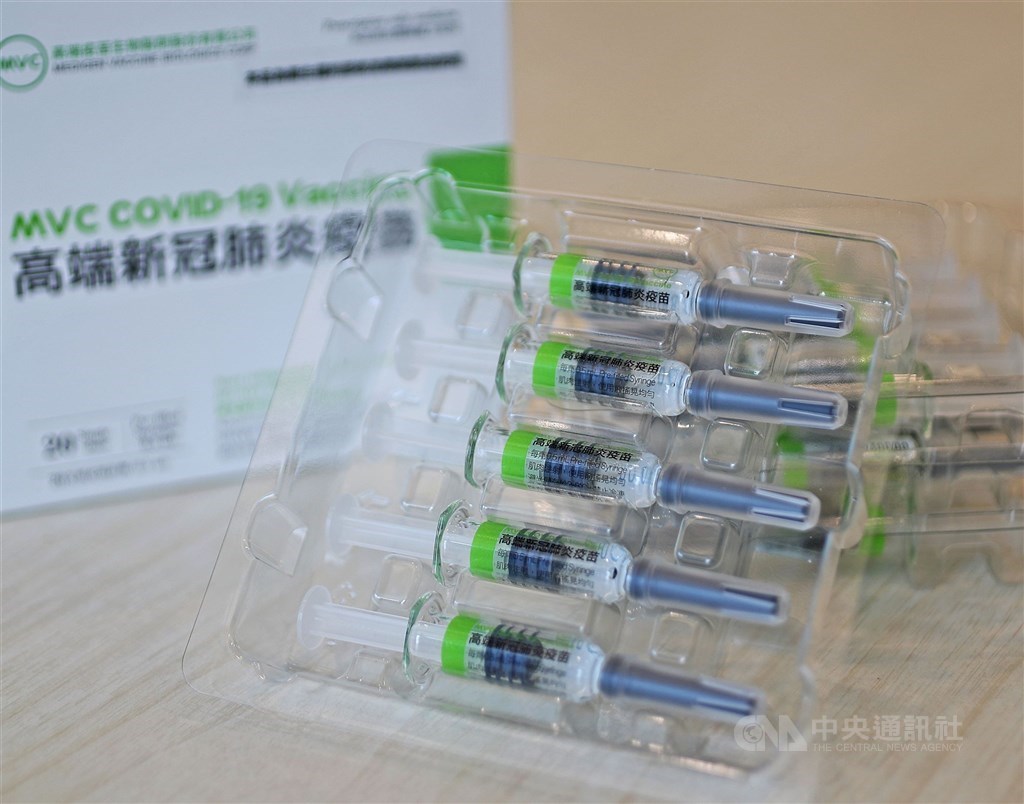 Taipei, Dec. 2 (CNA) Taiwanese pharmaceutical company Medigen Vaccine Biologics Corp. said Thursday that it has received a US$2.3 million grant from an international foundation to fund trials of its COVID-19 vaccine as a potential booster.
The trials will be led by Medigen, with the Coalition for Epidemic Preparedness Innovations (CEPI) providing US$2.3 million, and the vaccine maker bearing any additional costs, according to a press release by the Taiwanese company.
In the press release, CEPI CEO Richard Hatchett said mix-and-match vaccine combinations could play a major role in controlling the pandemic and may prove to be an essential option for low-to-middle-income countries, where vaccine resources are limited.
"This CEPI-supported trial will generate valuable data on combinations of vaccines which have not been evaluated before, potentially providing additional flexibility to vaccination campaigns and contributing to equitable access to vaccines," Hatchett said.
According the Medigen, in its mix-and-match booster trial, its COVID-19 vaccine will be administered in full and fractional doses, seeking to assess its safety and capabilities as a third shot booster for people already inoculated with two of the same shots by Medigen, AstraZeneca, or Moderna.
The trails will be held in Taiwan, with the participation of 960 adults, including elderly people, Medigen said.
The participants will be randomly sorted into mix-and-match combination groups, and a six-month follow-up will be carried out for data collection, it said.
The first interim results, likely be available in the first quarter of 2022, will be published as an open source to provide administrations around the globe with data that may help in their vaccine-related decisions, Medigen said.
The CEPI is a global foundation launched in 2017 to finance the development of vaccines that could stop future epidemics. Currently, the CEPI is responsible for the initiation of many programs that aim to create COVID-19 vaccines with speed, scale and access.
View All