MediaTek teams up with TSMC on world's 1st 7nm chip for smart TV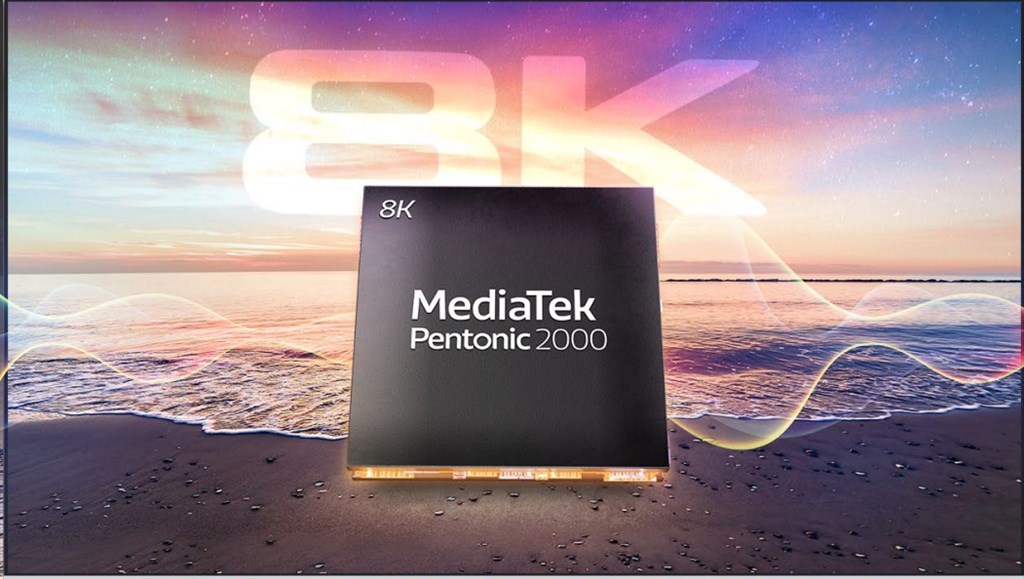 Taipei, Nov. 23 (CNA) MediaTek Inc., Taiwan's largest integrated circuit designer, has unveiled the world's first chip for 8K digital TV production in a partnership with Taiwan Semiconductor Manufacturing Co. (TSMC).
In a statement Monday, MediaTek said its new Pentonic 2000 System on Chip offers high performance and power efficiency and will power next-generation 8K TVs that are expected to be launched globally in the second quarter of 2022.
"The Pentonic 2000 puts MediaTek at the forefront of smart TV design with its ability to offer consumers rich, crisp images, bright displays and sharp audio, as well as a smart and intuitive user experience," said Mike Chang (張豫臺), MediaTek's corporate vice president and general manager of the Smart Home Business Group.
The product uses TSMC's 7nm production process, which TSMC said makes devices 30 percent faster, reduces power consumption by 55 percent, and increases their logic density three-fold compared with gadgets using the 16nm process.
TSMC said the 7nm process provides powerful AI functions in consumer electronics devices for tasks such as intelligently upscaling high definition (HD) or 4K media to 8K resolutions, or quickly understanding users' voice commands.
The power savings offered by the 7nm process further provides thermal advantages for consumer electronics designs, it said.
Last week, MediaTek introduced another chip produced in partnership with TSMC, the Dimensity 9000, which is its latest 5G smartphone chip and the first smartphone chip in the world using TSMC's 4nm process.
Smartphones powered by the Dimensity 9000 are scheduled to hit the market at the end of the first quarter of next year, the IC designer said.
In addition to the adoption of TSMC's 4nm process, the Dimensity 9000 applies to Arm's new core designs -- a single Cortex-X2 performance core clocked at 3.05GHz, three Cortex-A710 cores at 2.85GHz, and four Cortex-A510 efficiency cores at 1.8GHz, MediaTek said.
MediaTek said the Dimensity 9000 also supports WiFi 6E and Bluetooth 5.3 applications.
International tech websites have paid close attention to the launch of the Dimensity 9000, reporting that the chip will be able to compete with Qualcomm Inc.'s top-tier Snapdragon chips.
According to MediaTek, it has a 40 percent share of the global smartphone chip market and a broad client portfolio that includes China's Vivo, Xiaomi, OPPO, realme and Oneplus, and South Korea's Samsung Electronics Co.
MediaTek CEO Rick Tsai (蔡力行) has said his company is expected to generate US$17 billion in sales in 2021.
In a recent research note, market information advisory firm IC Insights forecast that MediaTek's sales for 2021 will grow 60 percent from a year earlier, the second highest expected rise among the top 25 IC suppliers in the world after U.S.-based Advanced Micro Devices Inc.
In the first nine months of this year, MediaTek earned NT$81.73 billion (US$2.93 billion) in net profit, up 208.6 percent from a year earlier, with earnings per share of NT$51.57.