Taiwan firm to seek FDA new drug approval for enterovirus vaccine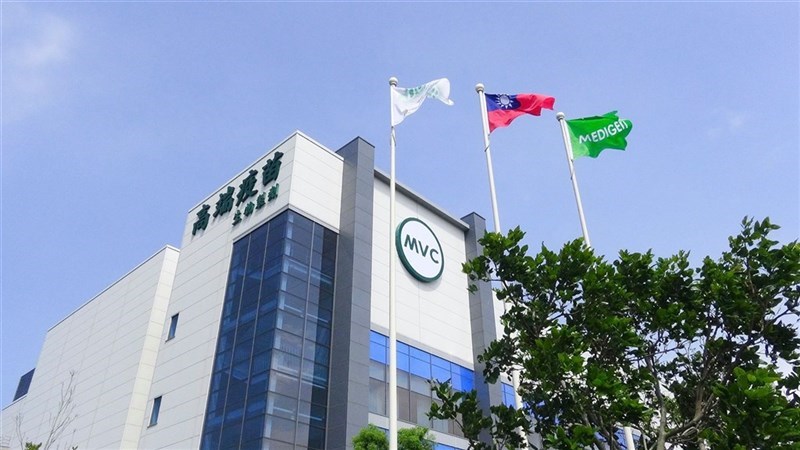 Taipei, June 20 (CNA) Medigen Vaccine Biologics Corp. said Sunday it will soon apply to the Food and Drug Administration in Taiwan and other countries for new drug approval for its enterovirus 71 (EV71) vaccine, as it has successfully completed its Phase III clinical trials.
At a press event, Medigen said the results of the Phase III clinical trials, which were released earlier in day, showed that the EV71 vaccine met Taiwan's safety and efficacy standards for filing a new drug application.
In the Phase III trails, no one who received the vaccine had contracted the EV71 virus two and a half years later, while in the placebo group there were 22 infections, Medigen said. Those results indicate that the vaccine has 100 percent efficacy, it said.
Meanwhile, another batch of the Phase III trial results, which were released in April, showed positive antibodies among 99.5 percent of the participants, based on a "neutralizing antibody titre" of 1:32, one month after they received two EV71 vaccine shots, Medigen said.
An antibody titre reflects the concentration of specific antibodies in the blood that recognize a certain agent.
In the trial, antibodies were found in 99.5 percent of the participants, when the blood samples were diluted to 1:32 parts, the company said. The current standard set by the Taiwan government for a vaccine to obtain approval is 90 percent.
Six months after the participants received two EV71 vaccine shots, the positive antibody prevalence, or the seroprotection rate, was 97.9 percent, well above the government's standard of 70 percent, and that rate was maintained for a full year, Medigen said.
Based on those positive results, the company will submit its Phase III clinical trial reports to Taiwan's FDA, seeking new drug approval, in the third quarter of this year, Medigen CEO Charles Chen (陳燦堅) said.
According to Medigen, a total of 3,049 people in Taiwan and Vietnam participated in the Phase III multi-region clinical trials for its EV71 vaccine candidate.
It was a randomized, double-blind trial, and the participants were divided into three age groups -- 2 to 6 months, 6 months to 2 years, and 2 to 6 years, the Taiwanese company said.
According to Medigen, EV71 is one of the most prevalent infectious diseases in Taiwan, China and Southeast Asia, but there are only three vaccines against it, all made in China.
Chen said Medigen is targeting not just Taiwan, but also the huge ASEAN market, where millions of babies are born each year.
Enterovirus infections are commonly found in children under the age of 5, with more than 90 percent of all severe cases occurring in that age group, and the disease's mortality rate can be as high as 25.7 percent.
The main symptoms include fever, red blisters on the hands, feet and mouth, and canker sores.
Severe cases may result in acute flaccid paralysis, aseptic meningitis, encephalitis, pulmonary edema, and heart failure, according to Medigen.
There are currently no drugs for enterovirus infections, only supportive therapies such as fluid intake, bed rest, and fever-reducing treatments, the company said.
Another Taiwanese vaccine manufacturer, Enimmune, has also developed an EV71 vaccine and is awaiting Taiwan FDA approval of its new drug application, which was submitted in May 2020.