Hon Hai's new AI algorithm cuts inspection manpower at plants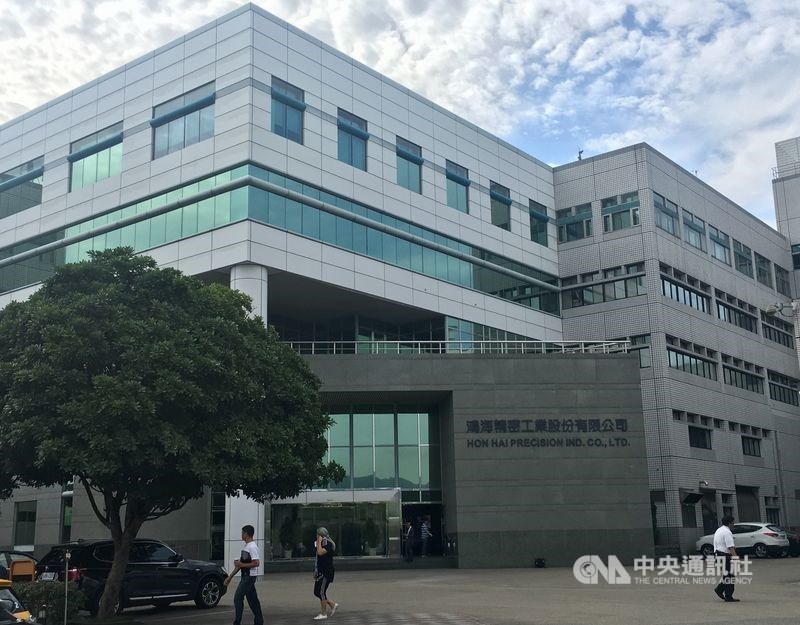 Taipei, Jan. 21 (CNA) Hon Hai Precision Industry Co., Ltd. announced on Thursday that it has launched a new unsupervised learning Artificial Intelligence (AI) algorithm that effectively cuts inspection manpower at some of its plants.
In a statement, Hon Hai, the world's largest contract electronics maker known as Foxconn Technology Group (Foxconn) globally, said FOXCONN NxVAE is capable of ensuring higher levels of efficiency and accuracy during inspections for defects in manufacturing production lines compared with traditional practices.
After eight months of research and development, Foxconn has introduced FOXCONN NxVAE to some hand-held device production lines at its plants in China, marking a step forward in Foxconn's efforts toward the goal of smart manufacturing, the statement said.
The new technology has helped reduce the manpower required for defect inspection by 50 percent, and it will also be applied to broader manufacturing uses in a wider range of areas such as textiles and healthcare, it said.
Traditionally, Computer Vision technology is used for defect inspection, which identifies defects by recognizing and defining a "golden sample" -- a perfect product sample -- and comparing each product coming off the assembly line with that sample.
The "golden sample" comparison, however, varies when it is placed in different manufacturing locations. Slight changes, such as differences of light sources and the positioning of the sample being tested, can result in comparison failure, making it necessary for extra manpower to carry out secondary inspection, according to the statement.
Supervised learning (deep learning) technology is being increasingly used to enhance the efficiency of this process, but the machine learning algorithms are capable of distinguishing defects through data labeling, training and inferencing, it said.
However, the machine learning process requires the use of high resolution defect visuals, which can be time-consuming and hard to collect, given Foxconn's high-quality production standards, it said.
With unsupervised learning AI at its core, FOXCONN NxVAE addresses these challenges and brings unprecedented benefits to smart manufacturing. The unsupervised learning algorithms used in the new solutions can identify problems and defects by simply analyzing and clustering unlabeled data from a good product sample without the need for human intervention.
FOXCONN NxVAE has the ability to detect the 13 most common types of defects with a high degree of accuracy, the statement said.