CORONAVIRUS
/
Taiwan company to enroll Vietnamese nationals in COVID-19 vaccine trial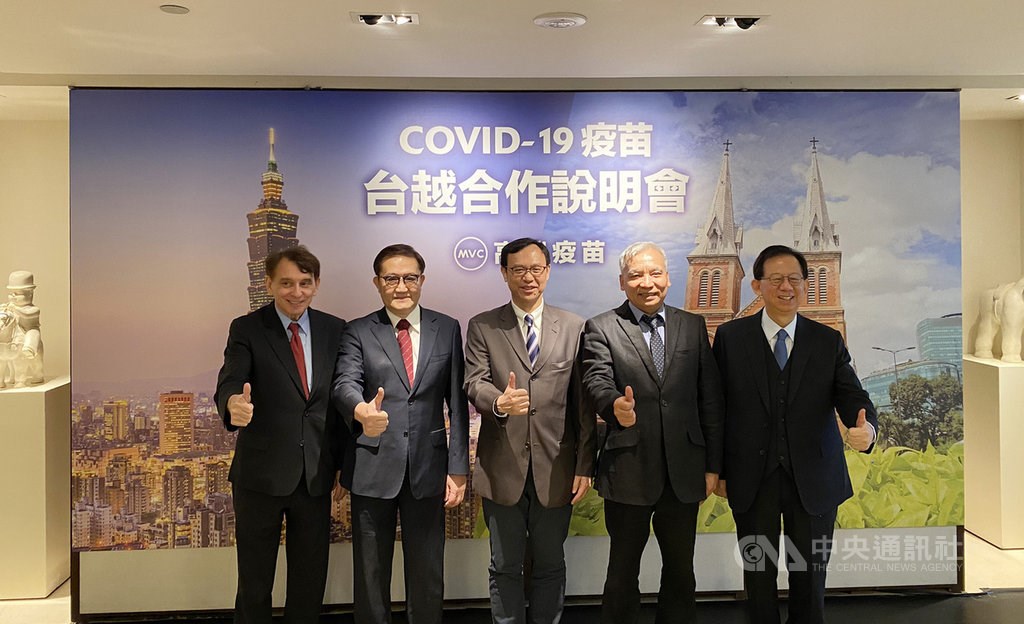 Taipei, Nov. 2 (CNA) Taiwan's Medigen Vaccine Biologics Corp. (MVC) has signed an agreement with Vietnam to include Vietnamese nationals in a clinical trial of the company's COVID-19 vaccine, MVC announced Monday.
The "MVC-COV1901 vaccine injection," jointly developed by MVC and the U.S. National Institutes of Health, entered the first stage of clinical trials in Taiwan in September, according to the company.
Under an agreement between MVC and Vietnam's National Institute of Hygiene and Epidemiology (NIHE), the phase 2 trial will begin early next year and include 3,000 participants in Taiwan and Vietnam, MVC said.
By enrolling both Taiwanese and Vietnamese nationals, the trial will be faster and conclude by June 2021, MVC said.
At a press conference announcing the news, company CEO Chen Tsan-chien (陳燦堅) said that MVC will be responsible for manufacturing the vaccine and running the trial, while the NIHE will aid the company in securing relevant documents for the trial to go ahead.
The NIHE will also help MVC obtain emergency use authorization and expedite the review process for the vaccine, Chen said.
If the vaccine is approved, it will help Vietnam to combat COVID-19, as well as give MVC an entry into selling the vaccine in southeast Asia, since Vietnam has signed an agreement on medical devices with other countries in the region, Chen said.
The agreement in question was signed by member states of the Association of Southeast Asian Nations (ASEAN) in 2015 that aims to harmonize medical device regulations.
The agreement allows a device manufacturer to provide the same product registration documentation to different regulatory authorities in individual ASEAN member states.
MVC plans to produce 10 million to 20 million doses of vaccine if it is approved, according to Chen.
View All