Study finds new gene mutation linked to lung cancer in non-smokers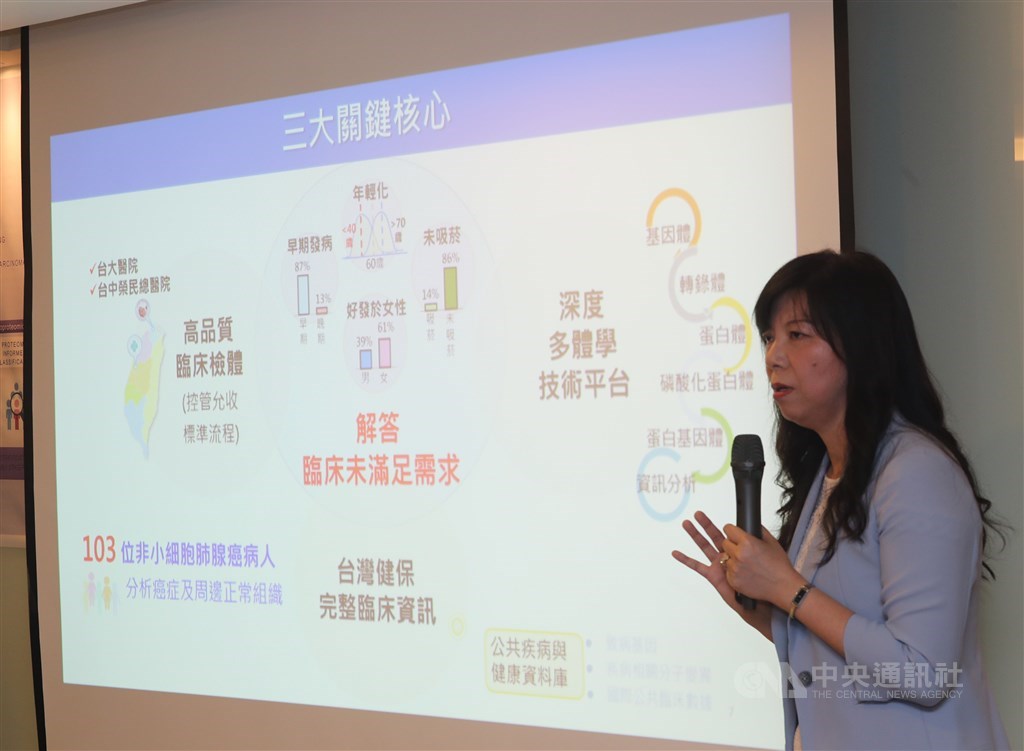 Taipei, July 18 (CNA) A pattern of newly identified genetic changes may contribute to the higher rates of lung cancer among non-smokers in East Asia, particularly in younger women, according to the results of a new study by Taiwan's Academia Sinica.
The study, which was published in the journal Cell on July 9, analyzed tumor samples in 103 lung cancer patients from Taiwan, the majority of whom were non-smokers, Chen Yu-ju (陳玉如), director of the Academia Sinica's Institute of Chemistry, explained Friday.
According to Chen, researchers have already observed that around 60 percent of lung cancer cases in East Asia are related to mutations of the EGFR gene, compared to only 20 percent in Western countries, where the disease is most common among smokers.
In Taiwan, non-smokers account for over 50 percent of lung cancer patients, which rises to 93 percent among women, Chen said.
The study's new finding, however, involves mutations to a separate set of genes -- known as APOBEC -- which were found in many of the study's female patients.
According to Chen, 74 percent of the study's younger (under 60) female non-smokers and all the female patients without EGFR mutations showed APOBEC genetic changes.
The study's authors believe these findings could have implications both for the detection and treatment of lung cancer.
APOBEC testing could help identify those at risk of the disease and lead to its detection at earlier stages, Chen said.
The study also observed that patients with APOBEC mutations tended to respond better to immunotherapy, meaning that testing for APOBEC could help identify candidates more likely to benefit from this form of treatment, she said.
According to Ministry of Health and Welfare (MOHW) statistics, lung cancers were the leading cause of cancer deaths in Taiwan in 2019, with five-year survival rates under 20 percent.