Scientists discover how key molecule is produced in plants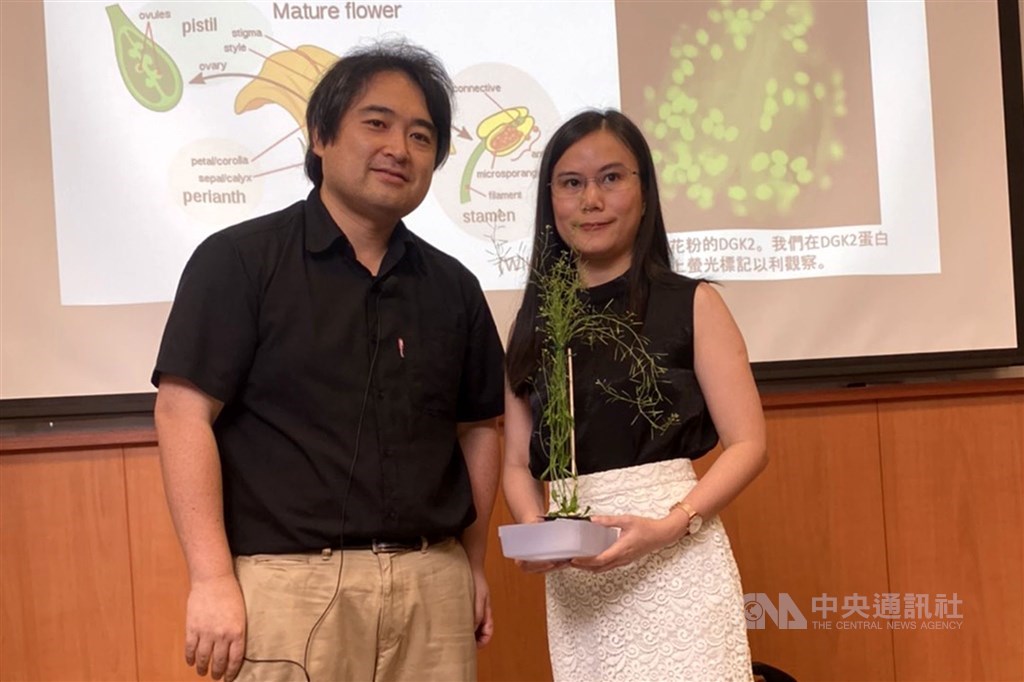 Taipei, June 23 (CNA) A team of scientists at Academia Sinica recently discovered how phosphatidic acid (PA), a molecule that influences the growth of pollen tubes, is produced in plants, it said at a press conference Tuesday.
The team, led by associate research fellow Nakamura Yuki, found that PA was produced by the enzymes DGK2 and DGK4, which convert diacylglycerol (DAG) to PA in pollen grains.
Scientists have long known that PA plays an important role in the growth of pollen tubes, a structure inside plants that enables fertilization, but how PA forms in plants was not known until this discovery, the team said.
The study was conducted using thale cress, a plant commonly used in scientific studies. Because the DGK2 and DGK4 enzymes are also found in rice, wheat and corn, the same mechanism could also exist in those crops, the team said.
This finding, therefore, could help improve scientists' understanding of crop fertility, the team said.
In their study, the researchers also confirmed the critical role PA plays in pollen tube growth by studying the effects of removing DGK2 and DGK4 from plants.
When the enzymes were removed, the pollen tubes grown by the plant became deformed, but they quickly returned to normal when PA was added back, thus proving that PA is essential to the growth process, the team said.
The team's research paper on this discovery was first published in the journal The Plant Cell on May 29.