LINE Pay top mobile payment system in Taiwan: survey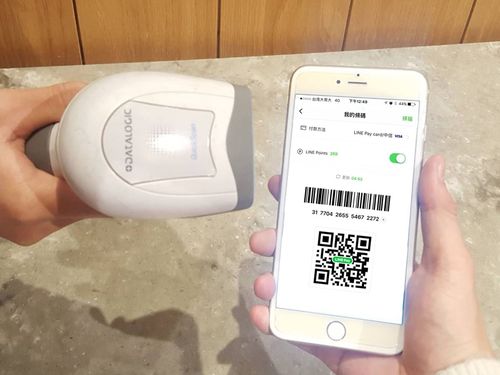 Taipei, Feb. 3 (CNA) LINE Pay, digital wallet services provided by LINE Corp., has become the most used mobile payment system in Taiwan, according to the Market Intelligence & Consulting Institute (MIC).
The MIC, a market research division of the Taipei-based Institute for Information Industry, cited a survey as saying 25.2 percent of respondents who used mobile payment systems favored LINE Pay, ahead of Apple Pay provided by Apple Inc. which was used by 17.9 percent of those surveyed.
The survey found JKo Pay provided by Taiwan's Jkos Network Co. came in third, taking a 10.9 percent share, followed by Android Pay operated by Google Inc. with 9.9 percent share, and E.Sun Wallet provided by E. Sun Commercial Bank with 5.2 percent.
Based on the survey, the top three systems made up a more than 50 percent share in the local mobile payment market, the MIC said.
Hu Tzu-li (胡自立), an MIC analyst, said Taiwan has more than 20 mobile payment services, but only a few have proven to be popular.
Hu said competition in the local digital wallet services is escalating, which is expected to prompt operators to invest more to stay in the mainstream of the market. He added the next couple of years could be critical for these operators to win a bigger share or risk becoming marginalized.
According to the survey, the respondents said convenience stores were the major venues for them to use mobile payments (62.3 percent), ahead of hypermarkets (37.7 percent), supermarkets (32.3 percent), department stores and shopping malls (30.2 percent) and restaurants (29.7 percent).
Hu said the four largest convenience store chains in Taiwan -- 7-Eleven, FamilyMart, Hi-Life, and Circle K -- have been keen to set up systems to support mobile payments; therefore they became the venues consumers favored the most.
The survey showed mobile payments were used for only 1.2 percent of purchases of more than NT$3,000 (US$103) made in 2016 in Taiwan, but the figure rose to 15 percent in 2017.
The MIC said consumers aged 18-25 expressed the strongest willingness to use mobile payments among all of the age groups in Taiwan.