Apple partners with HTC in VR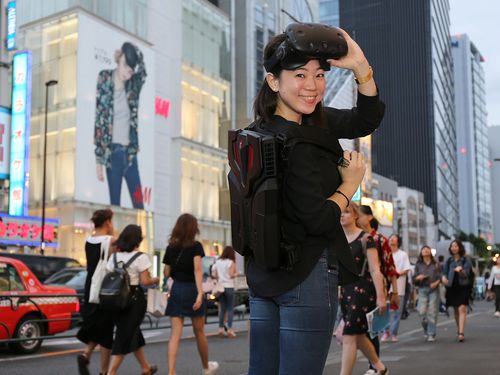 Taipei, June 6 (CNA) Apple Inc. has announced its commitment to virtual reality, partnering with the Taiwanese firm HTC Corp. (宏達電) in VR development.
On Monday, the first day of Apple's five-day annual Worldwide Developer Conference (WWDC) 2017 held in San Jose, California, the U.S. consumer electronics giant said that it is embracing VR development by demonstrating its efforts on the HTC Vive, the first VR headset launched by the Taiwanese firm.
On the stage of the WWDC, Apple demonstrated its commitment to VR by using a Vive to show its high-end VR efforts for the first time running on a Mac before thousands of developers.
HTC has become one of Apple's partners in the U.S. firm's global VR ecosystem.
Apple announced that it is scheduled to launch the High Sierra operating system this autumn, the first MacOS of the U.S. company to support VR applications on Vive.
The support is aimed at allowing developers to create virtual reality experiences for the Vive using Apple computers.
VR developers and content creators will be able to use a beta of SteamVR and the new MacOS High Sierra to access the creative power of Vive with their MacBooks.
SteamVR is a content platform under U.S. video game supplier Valve, which jointly developed the Vive with HTC.
The Vive is one of HTC's gambits to diversify from its core smartphone market, which is saturated and intensely competitive, in the hope of creating an additional revenue source and turning around its business. HTC faces competition from Apple, South Korea's Samsung Electronics Co. and many Chinese smartphone brands.
"Vive is driving the VR industry forward, and in just the last month alone, we have partnered with the world's most prominent and innovative tech giants, including Google, Intel and Apple, who are aligning their VR efforts around Vive," HTC said on the Vive website.
"With partners like Apple, Google, Intel and dozens more, we will continue to make Vive the best VR platform for consumers, developers and enterprises alike," HTC added.
During the WWDC, Apple arranged 12 Vive demonstration areas to demonstrate VR content developed by Apple and other content developers.
(By Jeffery Wu and Frances Huang) ENDITEM/J