Inventec to ship Xiaomi laptop in early 2016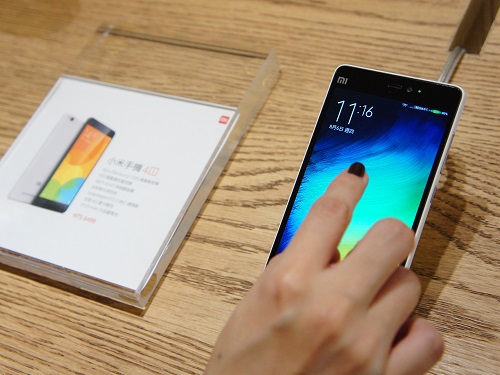 Taipei, Sept. 22 (CNA) Taiwanese contract notebook maker Inventec Corp. (英業達) is working with China's Xiaomi Inc. (小米), the world's fourth-largest smartphone maker, to produce Xiaomi's first laptop, which is expected to ship early next year.
Inventec Chairman Richard Lee (李詩欽) confirmed the news to reporters Tuesday on the sidelines of the 12th cross-Taiwan Strait forum on technical standards for information technology, saying that Inventec has also manufactured tablet computers for Xiaomi.
He said the upcoming Xiaomi laptop is expected to start shipping in the first or second quarter of 2016, amid optimism that it will draw attention from the current 200 million users of Xiaomi smartphones.
"At least they will create a different look for their laptops, just like their smartphones," Lee said, referring to the Beijing-based company's stylish phones with premium components at mid-range prices.
Lee said the Xiaomi laptop is developed by Inventec's handset subsidiary, Inventec Appliance Corp. (英華達), which assembled about 30 million smartphones for Xiaomi last year.
The five-year-old Xiaomi's vault into the PC business could bring additional cost pressures against industry leaders such as Lenovo Group Ltd., Hewlett-Packard Co. and Apple Inc., according to a Bloomberg News report in early September.
Taiwanese media reported earlier this month that the Xiaomi notebook will be around 15 inches in size and will run the Linux operating system, with a starting price of 2,999 Chinese yuan (US$471).
Xiaomi was the world's fourth-largest smartphone maker in the second quarter of this year, capturing a 5.3 percent share and trailing behind Samsung Electronics Co.'s 21.7 percent, Apple's 14.1 percent and Huawei Technologies Co.'s 8.9 percent, according to research group International Data Corp. (IDC).
(By Jeffrey Wu)ENDITEM/J