Asustek to unveil three more wearable devices in 2015 (update)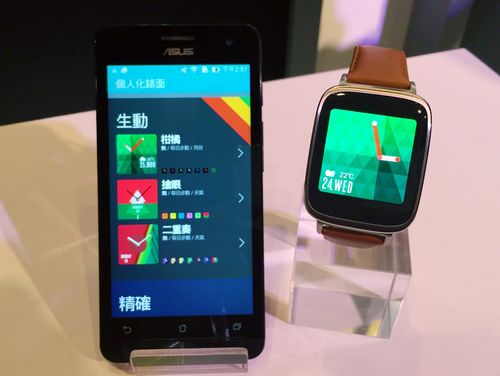 Taipei, Dec. 24 (CNA) Taiwan's Asustek Computer Inc. launched its first smart watch in its home market Wednesday and also revealed that it will release another three wearable devices next year, as it seeks to gain traction in that up-and-coming market segment.
At the launch of the first ZenWatch in Taipei, CEO Jerry Shen let slip that Asustek is planning a second generation ZenWatch for the third quarter of 2015, and the upgraded device will offer a new level of independence from smartphones by allowing voice calls without being tethered to a handset.
The PC maker also intends to unveil two other "wristband-like" devices at a lower price, with health management features such as the ability to measure footsteps, heartbeat, pulse and blood sugar, Shen said, without elaborating on a timetable.
Released at a price of NT$5,990 (US$188) in Taiwan, the first-generation ZenWatch is powered by the Android Wear operating system, a version of Google Inc.'s popular Android system designed specifically for wearable devices.
The waterproof watch features a 1.63-inch AMOLED touch display, curved glass, a Qualcomm Snapdragon 400 1.2GHz processor, 512MB of RAM, 4GB of internal memory and a 9-axis sensor.
Taiwan is the third market where Asustek has launched the watch, after the United States and Japan. The ZenWatch is expected to hit select European markets, Hong Kong and China in a second-wave launch, according to Shen.
With a monthly production capacity of around 50,000 units, the ZenWatch will remain in short supply until the end of February next year due to initial strong demand, Shen said.
He said he expects the first-generation smartwatch to build consumer satisfaction and raise the brand image, putting Asustek among the world's top three makers of Android Wear-powered devices by market share.
(By Jeffrey Wu)ENDITEM/WH/pc