Acer reportedly to return to Windows phones in 2015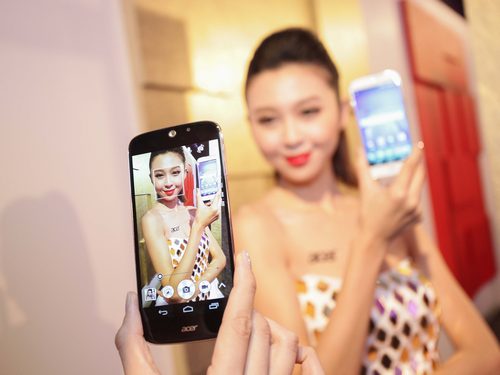 Taipei, Dec. 9 (CNA) Taiwanese PC maker Acer Inc. plans to work with Microsoft Corp. next year to launch at least one new smartphone running on the Windows mobile operating system, according to a source familiar with the project.
Acer's return to the Windows phone market is likely to start with mid-range or entry-level products, given that the two companies have not worked together on smartphones for a long time, the source told CNA, requesting anonymity because of the confidential nature of the project.
It is not certain how many Windows phone models Acer will launch in 2015, the source said.
Acer has not released a Windows phone since the Acer Allegro in October 2011, which was a 3.6-inch device that ran on the Windows Phone 7.5 operating system and was sold at a price of NT$11,900 (US$380) in Taiwan.
In February this year, Microsoft announced an expansion in its number of Windows phone manufacturing partners, from four to 13. The nine new partners are Foxconn, Gionee, JSR, Karbonn, Lava, Lenovo, LG, Longcheer and ZTE.
In June 2012, Microsoft selected Nokia, HTC, Samsung and Huawei as its premier hardware partners to make Windows Phone 8-powered devices.
According to a report published Dec. 1 by the tech research firm IDC, Windows phone shipments for 2014 are estimated to total 35 million units worldwide, accounting for only a 2.7 percent global market share.
In contrast, Google Inc.'s Android is expected to remain the world's biggest smartphone platform, with an 82.3 percent market share this year, followed by Apple Inc.'s iOS system with a 13.8 percent share, IDC said.
(By Jeffrey Wu)ENDITEM/pc