Asustek reveals development of second-generation low cost ZenFone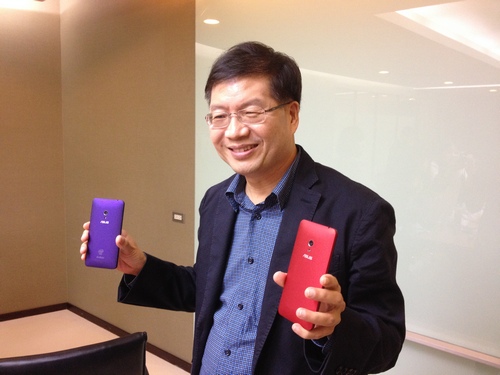 Taipei, Aug. 12 (CNA) Taiwan's Asustek Computer Inc. is developing the successor to its ZenFone line based on the popularity of the low-cost smartphone range, company CEO Jerry Shen told an investors' conference Tuesday.
The ZenFone 2 will incorporate customer feedback from the original ZenFone models unveiled in January this year and feature upgrades in design, camera specs, memory, battery life and user interface, Shen said.
Most models will support 4G LTE wireless connectivity, with only one 3G model planned for the new range.
Shen said the ZenFone 2 could be unveiled as soon as the Consumer Electronics Show in January 2015.
The original ZenFone, priced as low as US$99, has been sold in 11 countries, including Taiwan, China, Indonesia, Vietnam, Malaysia and Thailand.
The phone is still facing supply shortages in each of those markets due to strong demand despite a monthly production capacity of 1 million units, Shen said.
The company plans to launch the first generation ZenFone in yet another market -- Brazil -- in October, he added.
Asustek aims to sell 7.5 million smartphones in 2014, a figure that is five times the 1.5 million units shipped last year, according to Shen.
He forecast that 4G models will account for about 10 percent of total smartphone sales this year and roughly 50 percent next year.
Asustek Chief Financial Officer David Chang said at the investor conference that his company spent NT$700 million (US$23.31 million) in initial marketing for the ZenFone range in the second quarter of the year, but its smartphone business still incurred a loss of NT$1 billion.
Chang expected Asustek's smartphone business to break even in the third quarter thanks to better control of costs, while its smartphone shipments are expected to jump to 2.6 million units from 1 million units in the second quarter.
(By Jeffrey Wu)ENDITEM/WH