HTC One M8 released in Taiwan (update)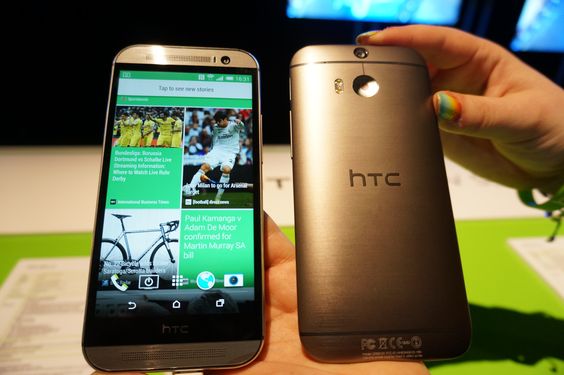 Taipei, March 28 (CNA) HTC Corp.'s latest flagship phone, codenamed M8, is now available in Taiwan, after being unveiled in the United Kingdom and the United States earlier this week.
Since the new phone was launched March 25, orders have been doubling every day, local distributor Pdaking said Friday, but it declined to reveal exact figures.
"Demand is higher than supply right now," Sophia Tsai, Pdaking's general manager, told reporters.
Taiwan was chosen as the market for the Asian debut of HTC's M8, which carries a price tag of NT$21,900 (US$718.52) for the 16GB model.
The new model has been receiving rave reviews since its release in the U.S. and the U.K, with some tech reports describing it as the most beautiful smartphone available.
"... the jewel of this year's HTC One M8 seems to be the same thing that made last year's HTC One so good: the design," tech reporter Adrian Covert wrote on CNNMoney website under a headline "HTC One M8 - the most beautiful smartphone."
"Last year's phone was beautiful, and this year's matches -- if not improves upon -- the quality of last year's design," the report said. "It's attractive, solid as a tank, and is more comfortable to hold, thanks to the rounded edges on the back half of the phone."
The M8 comes with a 5-inch 1080p display, a Qualcomm Snapdragon 801 quad-core 2.3GHz processor, on-screen buttons, a twin-sensor camera with dual-LED flash, dual speakers on the front, HTC's Sense 6.0 user interface and longer battery life, HTC said in a press release.
The phone's highlighted "Duo" camera enables effects like post-capture focusing and clipping objects from one image to another, as well as high-definition recording and playback for slow motion, HTC said.
It is less expensive than Samsung's Galaxy S5, which is priced at NT$22,900, and Sony Mobile's Xperia Z2, which costs NT$23,900.
"It is definitely a bargain," said the first consumer in Asia to get the device in hand, a man surnamed Lin.
Deeply impressed by the camera features, Lin demonstrated the camera's depth of field by using the "U Focus" function.
"I'm very satisfied," said Lin, who said he previously used the HTC Butterfly and was now really looking forward to the M8.
Vivi Chen, who ordered the M8 on March 25 and was impressed by its features, said she made her decision to buy her first high-end smartphone after doing "careful research," comparing specifications and prices with other brands' products.
Aiming to challenge leading players like Apple Inc., Samsung Electronics Co. and Sony Mobile Communications, the Taiwanese smartphone maker is hoping to return to profitability in the second quarter of this year with the help of its new products.
At an investor conference in February, HTC projected first-quarter consolidated sales of between NT$34 billion and NT$36 billion, down 16-21 percent from the NT$42.9 billion posted in the fourth quarter of 2013.
(By James Lee)ENDITEM/pc/ls