Under 10% of Taiwanese see China as trustworthy: Survey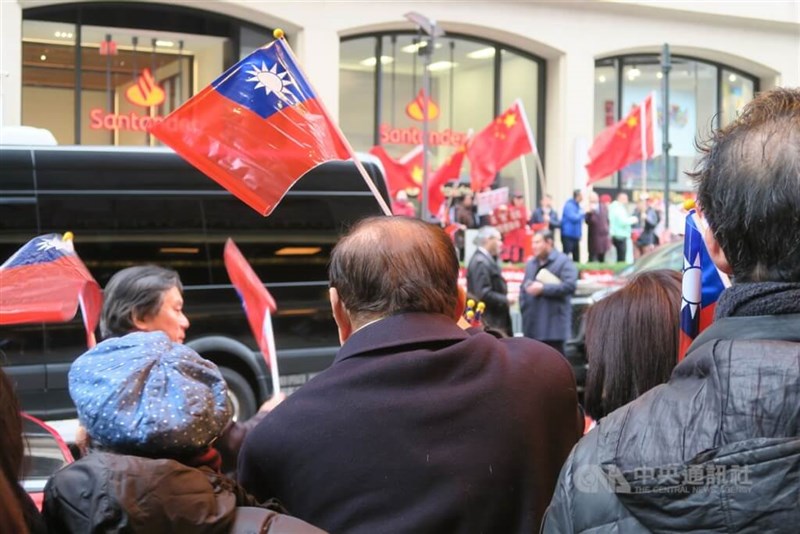 Washington, Nov. 20 (CNA) People in Taiwan are very skeptical about China's credibility and also have some doubts about the United States, according to results of an "American Portrait Project" survey released Monday by Academia Sinica, Taiwan's top research institution.
In the survey conducted from Sept. 14 to Sept. 19, 1,211 Taiwanese adults answered questions on U.S-Taiwan-China relations, the effectiveness of the U.S.' security commitment, their perception of the status quo, and Taiwan's economic and national security.
The survey found that only 9.3 percent of respondents believed China was a trustworthy country, while 26.4 percent disagreed and 57.6 percent said they strongly disagreed.
At the same time, the number of respondents who believed the U.S. to be a trustworthy country tumbled from 45.35 percent in 2021 to 33.9 percent, while 55.3 percent deemed the U.S. not trustworthy.
Pan Hsin-hsin (潘欣欣), an assistant professor with Soochow University's Department of Sociology, said the reason for the decline in trust in the U.S. could be the Russia-Ukraine war and the U.S. government's reaction to it.
Pan said Washington's response to Russia's invasion gave Taiwan's people an idea of how the U.S. might react should a war break out between Taiwan and China.
When asked about America's commitment to Taiwan's security, 55.7 percent of respondents believed that U.S. support for Taiwan's security had increased in recent years, and 65.9 percent expressed support for U.S. arms sales to Taiwan.
Nearly three-fifths (59.6 percent) of respondents said visits of high-level U.S. officials to Taiwan would increase their belief in the likelihood of the U.S. sending troops to help Taiwan, according to the survey.
Some 65.4 percent said a U.S. president's public commitment to defend Taiwan would likewise increase their belief in the likelihood of the U.S. sending troops to help Taiwan, the survey found.
The survey also found that 82.7 percent of respondents believed that the threat from China had increased in recent years, and 66.4 percent believed that routine patrols near Taiwan of U.S. military aircraft and warships would increase Taiwan's security.
In terms of Taiwan's status, the vast majority of respondents, at 91.4 percent, expressed support for maintaining the status quo.
In addition, over half of the respondents considered Taiwan's current country name to be "The Republic of China" or "The Republic of China (Taiwan)," the survey found.
On identity, however, 62.5 percent considered themselves Taiwanese, 2.3 percent thought of themselves as Chinese, and 32.2 percent identified as both.
The survey also asked respondents about their views on Taiwan Semiconductor Manufacturing Co. (TSMC) acting as a shield protecting Taiwan because the chips it produces are indispensable to the world economy.
Some argue that would make China less likely to attack Taiwan and the U.S. more likely to intervene in the case of a conflict.
According to the survey's findings, 44.6 percent of respondents agreed that TSMC's importance to the United States would make it more likely that the U.S. would use force to help Taiwan, against 47.9 percent who disagreed.
Supporters of the ruling Democratic Progressive Party (DPP) were more likely to agree with that idea, while supporters of the opposition Kuomintang (KMT) and Taiwan People's Party (TPP) were more likely to disagree, the survey found.
The survey was conducted by the Election Study Center at National Chengchi University via telephone interviews. It had a confidence level of 95 percent and a margin of error of plus or minus 2.82 percentage points.