ELECTION 2024
/
NPP co-founder, former lawmaker to join TPP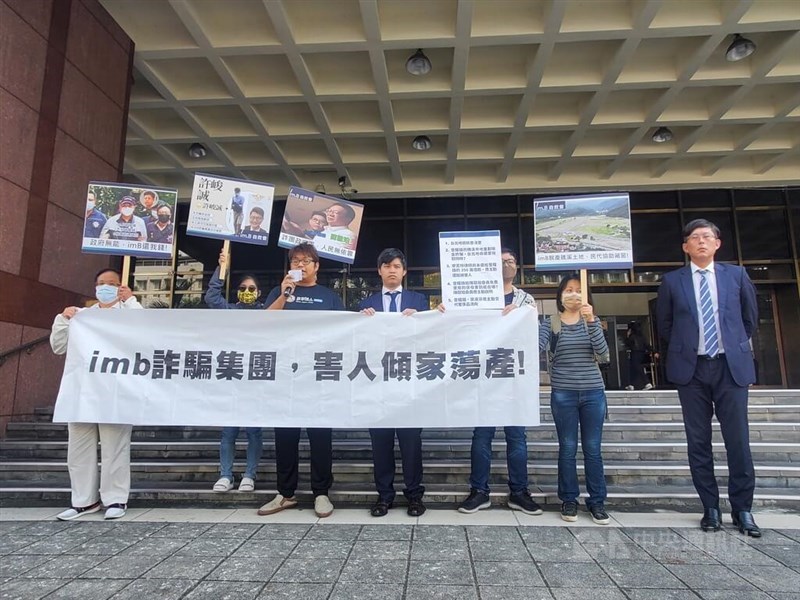 Taipei, Nov. 16 (CNA) Former New Power Party (NPP) Legislator Huang Kuo-chang (黃國昌) announced Thursday that he had filed the necessary documents to join the Taiwan People's Party (TPP), which is set to nominate him as a legislator-at-large candidate.
Huang announced his decision to join the TPP in a letter to his colleagues at Taiwan Anti-corruption and Whistleblower Protection Association, which he co-founded, because he identifies with Ko's vision of forming Taiwan's first coalition government after the Jan. 13 presidential election.
The former lawmaker and TPP Chairman Ko Wen-je (柯文哲) appeared Thursday night at a livestreamed program hosted by well-known influencer Guan Chang (real name Holger Chen, 陳之漢), during which Ko said he would like to recruit Huang and put him on the TPP's list of legislator-at-large nominees, which is to be unveiled no later than Nov. 19.
The TPP chairman said he stumped for Huang when he was campaigning for a legislative seat in New Taipei's Xizhi District in 2016.
"He's the man," Ko said, praising Huang's ability to discover corruption in his former capacity as a legislator.
Nov. 16: Ko touts party's oversight role under TPP-KMT joint ticket deal
Nov. 15: Ko-Hou ticket worst scenario for DPP in presidential election: Source
Huang said during the show that he supported the idea of a coalition government because he is against the over-concentration of political power, which he said has been a hallmark of the Democratic Progressive Party (DPP) administration over the past seven years.
He said after the student-led Sunflower Movement against the Cross-Strait Service Trade Agreement in 2014 turned into a brutal crackdown on protesters who entered the Executive Yuan compound, DPP politicians promised they would work to abolish the Assembly and Parade Act and push through a cross-strait agreement supervisory act, promises that eight years later have still not been realized.
"Any administration, DPP or KMT (Kuomintang) needs effective checks and balances, without which there will be an over-concentration of power, which is what we're witnessing now," Huang said.
Earlier in the day, the New Power Party, which Huang co-founded, said in a statement that it had received an application filed by Huang to renounce his party membership.
Related News
Nov. 15: KMT, TPP to form joint presidential ticket based upon polling results
Nov. 14: Terry Gou officially qualifies for presidential election
Oct. 30: KMT, TPP agree to collaborate in legislative elections
View All