New French envoy eyes science, innovation cooperation with Taiwan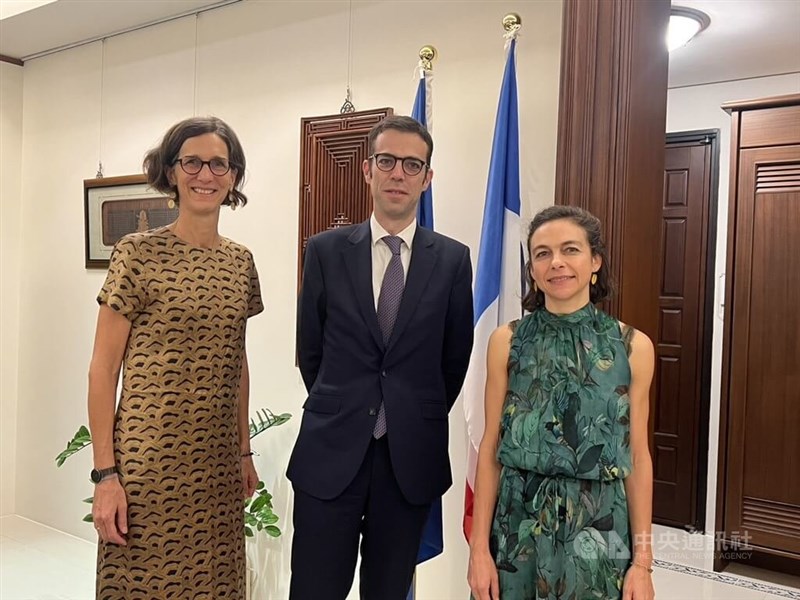 Taipei, Oct. 3 (CNA) The new French representative to Taiwan Franck Paris on Monday pledged to place focus on expanding cooperation between Taiwan and France in the areas of science and innovation.
Paris, who arrived in Taipei in late August to take up a post as head of the French Office Taipei, spoke with local media for the first time at a briefing where he shared his vision for boosting cooperation between Taiwan and France during his upcoming years in office.
"We don't want to cancel what we are doing, of course, in culture, but we want to add another layer, which is about science, innovation, industry [and] investment," he said.
Describing Taiwan as a "priority partner," Paris expressed hope for both sides to work together to fight disinformation and tackle challenges surrounding rapidly developing artificial intelligence while promoting democracy and human rights.
"We are a scientific nation. We are an innovative nation," the representative said of France, noting that such features were relatively unknown among the Taiwanese public.
Part of the efforts to promote France's scientific and tech prowess is that more French entrepreneurs and scientists will visit Taiwan in the coming months for exchanges with their Taiwanese counterparts, according to the French Office in Taipei, which represents the Elysée's interest in the absence of diplomatic relations.
For instance, French physicist Maud Vinet, the founder of quantum computing start-up Qobly, will travel to Taiwan in December for an event celebrating women scientists, said the office.
Academic exchanges are the focus of Taiwan-France collaborations on science, visiting senior official from the French foreign ministry Marie Buscail told the briefing, noting that France had been the second most important partner for Taiwan in terms of the number of agreements in sciences and higher education cooperation after the United States.
"This is something we can build on and develop into concrete exchanges [and] joint programs," she added.