Scenes from the campaign trail: Chiayi in focus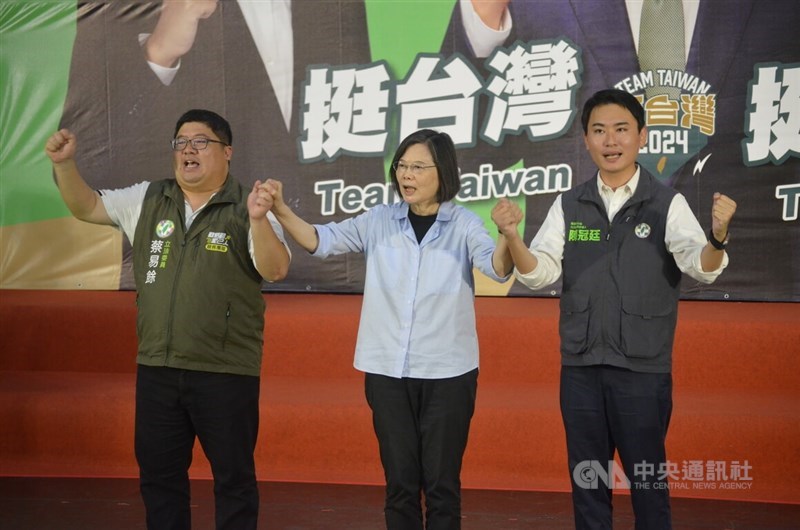 Taipei, Sept. 21 (CNA) Presidential candidates and President Tsai Ing-wen (蔡英文) have recently campaigned in Chiayi, hometown of New Taipei Mayor Hou Yu-ih (侯友宜), the opposition Kuomintang (KMT) candidate, who has called the area one of the most challenging electoral districts in the 2024 elections.
Currently, the two legislative seats in Chiayi County and one in Chiayi City are all held by the ruling Democratic Progressive Party (DPP), and two of three lawmakers -- Tsai Yi-yu (蔡易餘) in Chiayi County and Wang Mei-hui (王美惠) in Chiayi City -- are seeking reelection.
On the next day, Taiwan People's Party Chairman and presidential candidate Ko Wen-je (柯文哲) set up a supporters group in Chiayi City, while Hou campaigned around Chiayi County.
Hou said on that day that he plans to frequently travel to central and southern Taiwan, which he described as tough electoral districts, during a visit to the county where he was born and grew up.
One of the KMT candidate's recent visits was on Sept. 10 where he met with a group of young KMT supporters as well as women's groups in Chiayi City for the legislative and presidential elections scheduled to take place on Jan. 13, 2024.
Chiayi sits between Yunlin County in the north and Tainan in the south, with the KMT in power in Yunlin, Changhua and Nantou counties, as well as in Taichung.
KMT Vice Chairperson Huang Min-hui (黃敏惠) won reelection as Chiayi City mayor in December 2022 by nearly 30 percentage points over former DPP lawmaker Lee Chun-yi (李俊俋), in the delayed vote with a low turnout of 44 percent.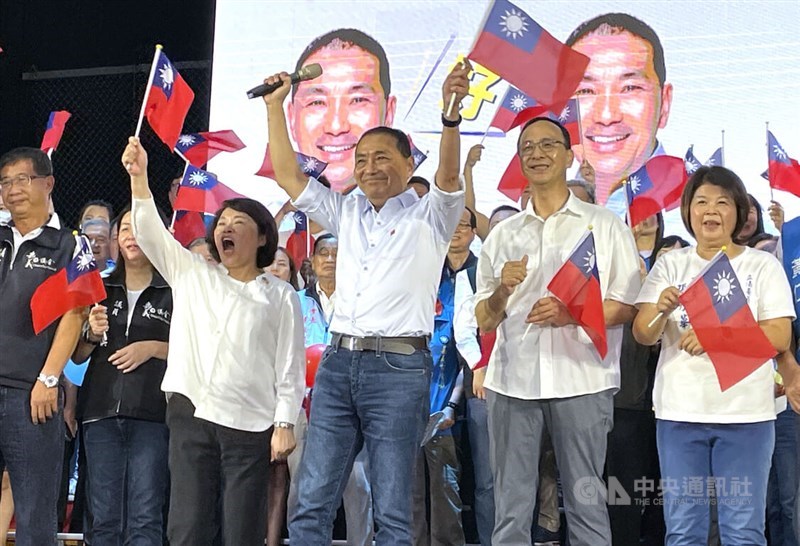 Huang represented Chiayi City as a legislator from 1999-2005. She served as Chiayi City mayor for two terms from 2005-2014, before winning the mayoral post again in November 2018.
Despite the victory in the 2022 local government elections, the KMT lost a legislative seat in Nantou in a following by-election.
Meanwhile, Chiayi County Magistrate Weng Chang-liang (翁章梁) of the DPP won reelection by 25.7 percentage points, while Vice President Lai Ching-te (賴清德) was Tainan Mayor from 2010-2017, before he took up the post of premier which he resigned in January 2019.
Current Tainan Mayor Huang Wei-che (黃偉哲) was elected to serve a second four-year term in 2022, and all of the six legislative seats in Tainan are held by the DPP.
In 2019, Lai lost the DPP primary for the presidency to Tsai Ing-wen and was later named as her running mate for her reelection in January 2020.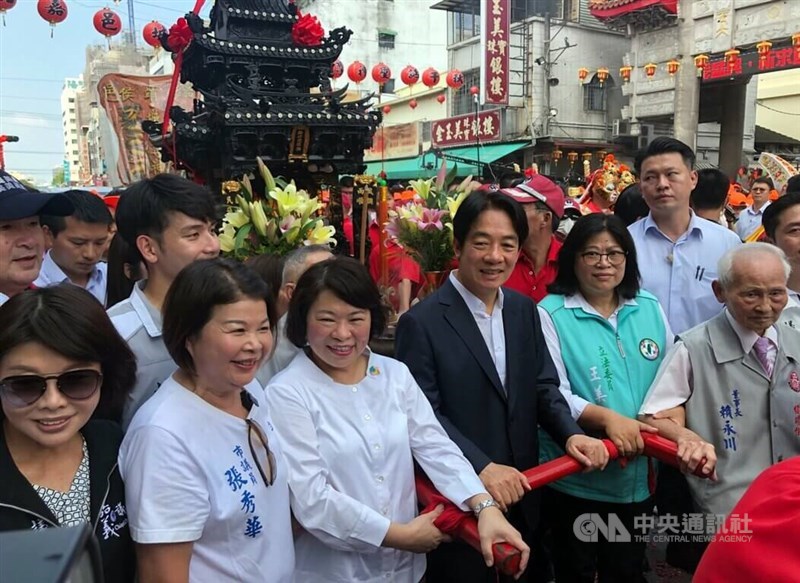 On the other hand, Foxconn Technology Group founder Terry Gou (郭台銘) visited Chiayi twice in less than a month -- on Aug. 25 and most recently on Sept. 16 -- as part of a series of trips to night markets across Taiwan.
Gou and his running partner actress Tammy Lai (賴佩霞) registered with the Central Election Commission on Sept. 17 to begin a signature collection campaign to become an independent candidate in the 2024 presidential race.
The business tycoon opened the first 10 collection sites, including in the municipalities of Taipei, New Taipei and Taichung, as well as in Chiayi County, on Sept. 20.
More 'Election 2024' articles
Election 2024/From popular mayor to ho-hum candidate, KMT's Hou struggles to gain traction
Election 2024/Dissecting Ko: Why young people seem to favor the TPP presidential candidate
Sept. 19: Taiwan's election commission unveils list of independent presidential hopefuls
Sept. 17: Terry Gou continues push to unite opposition, but mum on the bottom line
Sept. 17: Hou says he will ask the U.S. to pay closer attention to Taiwan peace