DEFENSE
/
MND budgets additional corporal ranks for new conscription draftees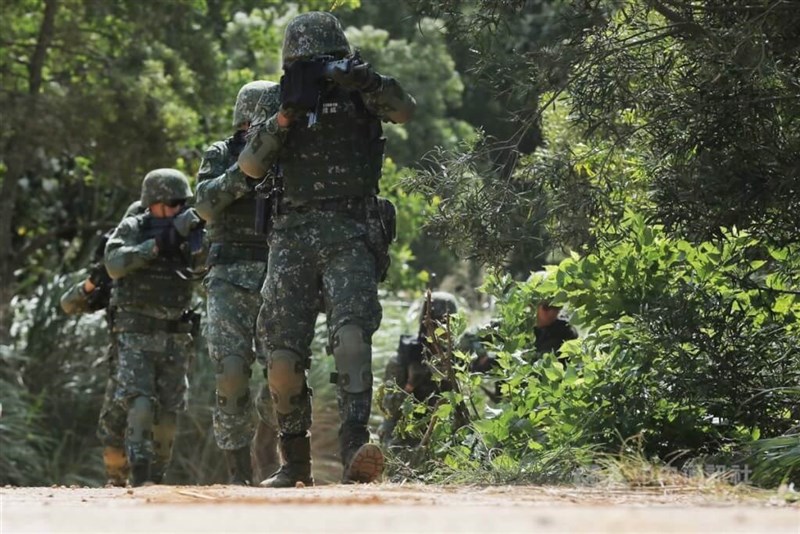 Taipei, Sept. 17 (CNA) The latest Ministry of National Defense (MND) budget revealed that funding has been allocated for the training of more corporals in response to the increased duration of service for new conscription draftees.
The government announced last year that the length of compulsory military service will be extended from four months to one year starting in January, 2024.
The budget for the year, released on Aug. 31, indicated that the MND will hire 1,000 corporals from its pool of one-year compulsory draftees next year.
The ministry revealed that in 2024, Taiwan will have around 9,127 one-year draftees and 69,523 four-month conscripts.
The number of one-year draftees will further climb to around 35,050 while four-month conscripts will drop to about 32,731 in 2027, while the difference will further increase in 2029 to 53,600 one-year servicemen and 9,309 males who serve just four months.
With the amount of one-year conscripts estimated at 9,127 in 2024, the new budget means that one out of nine one-year conscripts could be recruited as corporals.
On the method of enrollment, the MND on Sunday said service branches and divisions will select their own conscripts who display excellent performance for recommendation.
Once the candidates become corporals, these draftees will subsequently take on leadership positions such as team captains or squad leaders.
Other than corporals, the MND's 2023 report, released Tuesday, indicated that the ministry will also start recruiting compulsory draftees for sergeant positions in 2027.
View All