DEFENSE
/
Taiwan Navy forms unit to take delivery of domestic submarine: Source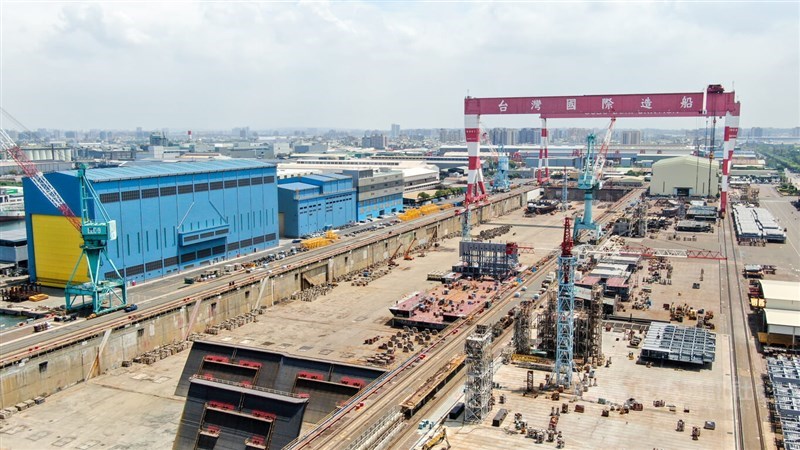 Taipei, July 12 (CNA) Taiwan's Navy has recently formed an ad hoc unit as it prepares to take delivery of the country's first domestically built submarine, a source familiar with the matter told CNA on Wednesday.
The team was formed earlier this month under the Navy's 256th Submarine Squadron, the unnamed source said, adding that this is the first time in 37 years that such a unit has been put together to take delivery of a new submarine.
The last time a unit was formed under the squadron was in 1986 when representatives were sent to the Netherlands to take delivery of two Chien Lung (Sword Dragon) class submarines, the source added.
The comments follow those made by Cheng Wen-lon (鄭文隆), chairman of local shipbuilder CSBC Corp., -- the company responsible for the domestic submarine project -- in which he said a ceremony to launch the sub would take place in September.
The launch ceremony, however, is set to just be ceremonial, with CSBC and the Navy due to conduct a series of tests on the prototype before it will be possible for it to be delivered to the Navy, he said to CNA during an interview in May.
Chen did not say when he expected the prototype to begin service in the Navy.
He did however, disclose that overall, nearly 1,000 people are involved in the domestic submarine building project, including 40 from the 256th Submarine Squadron.
The squadron is in charge of operating and managing the Navy's existing submarine fleet, which, as well as the two Dutch Chien Lung class subs, also includes two World War II vintage subs purchased from the United States in the 1970s, according to the defense ministry.
However, the two U.S.-made Gabby class subs are now used for training purposes only.
Overall, Taiwan has allocated a NT$49.36 billion budget over seven years (from 2019 to 2025) to build the prototype, as part of its plan to launch an indigenous submarine building program in order to make it less dependent on other countries.
View All