Judge, law professor among president's Constitutional Court picks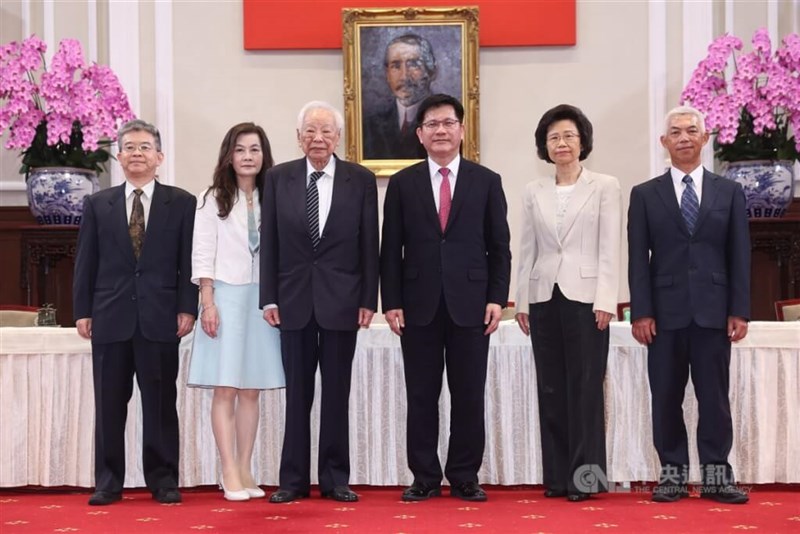 Taipei, May 30 (CNA) President Tsai Ing-wen (蔡英文) has nominated Supreme Court Judge Tsai Tsai-chen (蔡彩貞), Control Yuan Secretary-General Chu Fu-mei (朱富美), National Taiwan University law professor Chen Chung-wu (陳忠五), and attorney Greg Yo (尤伯祥) to fill four upcoming grand justice vacancies on Taiwan's Constitutional Court.
If confirmed by the Legislative Yuan, the quartet will replace departing grand justices Huang Hung-hsia (黃虹霞), Wu Chen-han (吳陳鐶), Tsai Ming-cheng (蔡明誠), and Lin Chun-i (林俊益), whose terms end on Sept. 30.
The Constitutional Court, responsible for reviewing final court decisions and the constitutionality of laws and regulations in Taiwan, is staffed by 15 grand justices appointed to eight-year terms at staggered intervals.
Weng Yueh-sheng (翁岳生), deputy convener of a selection panel formed in March to assist the president, told a press conference Tuesday the panel had assessed 26 candidates before finalizing a shortlist.
The panel then held three meetings to review the candidates based on their professional qualifications and personal integrity, according to Weng.
If Tsai's four nominees are successfully confirmed, it will bring the number of women, who by law must make up a quarter of grand justices, on the Constitutional Court up to a record five, Weng said.