DEFENSE
/
Taiwan-U.S. review team declares Han Kuang tabletop war game a success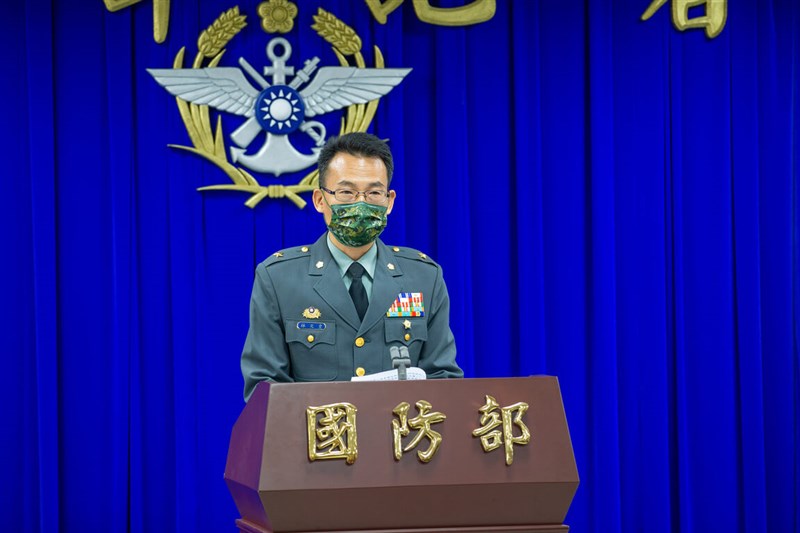 Taipei, May 30 (CNA) A joint Taiwan-U.S. After Action Review (AAR) team has declared the recently concluded five-day tabletop war game phase of Taiwan's annual Han Kuang military exercises a success, a senior military official said Tuesday.
The AAR team that observed the computerized wargames held from May 15 to 19 has concluded that the defensive force in the simulations was able to achieve all pre-set training goals and therefore is capable of defending itself, Major General Lin Wen-huang (林文皇), who is in charge of planning at the Ministry of National Defense, said at a briefing on Tuesday.
According to Lin, the five-day-around-the-clock war games were conducted using the United States-built Joint Theater Level Simulation (JTLS) platform to simulate joint, combined and coalition civil-military operations at the operational level.
The simulations, which were held for five days in a row, are meant to test the ability of military personnel to coordinate and launch a response to a Chinese invasion, Lin said.
A number of potential invasion scenarios were run during the war games based on the latest military threats posed by the People's Liberation Army of China, which has recently sent warplanes and warships to surround Taiwan, he added.
Lin also stressed that what Taiwan's armed forces learned from these simulations was more important than whether the invaders or defenders ultimately won the war games.
Lin did not disclose what the joint Taiwan-U.S. AAR consisted of, however.
A military source previously told CNA that the AAR team consisted of retired U.S. generals and their active-duty Taiwanese counterparts.
The Americans came as observers to provide suggestions on the tabletop war games, which simulated the armed forces' defensive response to various attack scenarios, the source said, without going into detail.
Similar U.S. Han Kuang observation teams have made regular visits to Taiwan for the annual drills in the past, the source added.
The Han Kuang exercises have been held annually since 1984, in the form of live-fire drills and computerized war games, to test Taiwan's combat readiness in the face of a possible Chinese invasion.
This year will mark the 39th edition of the annual exercises, which are Taiwan's most important military drills and include all branches of the armed forces.
The live-fire exercise component of Han Kuang is scheduled for July 24-28.
View All