New Zealand parliamentarians to visit Taiwan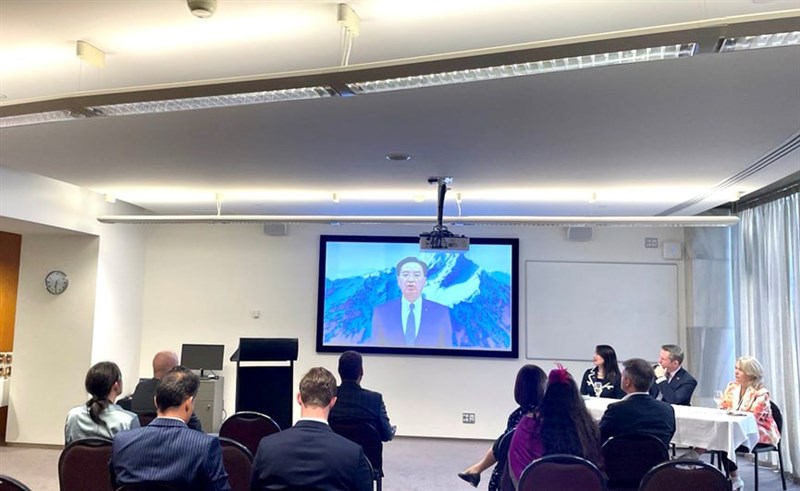 Taipei, May 28 (CNA) Two New Zealand parliamentarians will visit Taiwan from Monday through Thursday and meet with Foreign Minister Joseph Wu (吳釗燮) and other senior officials to discuss issues of mutual concerns, the Ministry of Foreign Affairs (MOFA) announced on Sunday.
During their stay, Brooke van Velden, deputy head of ACT New Zealand, and James McDowall, ACT spokesperson for Immigration, Defense, Tourism, Internal Affairs, Economic Development, Civil Defense, and Research, Science, and Innovation will also visit Taiwan's National Security Council, Council of Indigenous Peoples, Office of Trade Negotiations, and Bureau of Foreign Trade.
The two parliamentarians are also members of the New Zealand All-Party Parliamentary Group (APPG), which was formed in March this year to promote exchanges between both countries' parliamentarians.
On May 16, cochairs of the APPG on Taiwan, Simon O'Connor and Ingrid Leary, signed a joint letter on behalf of the 25-member group urging the government and parliament of New Zealand to support Taiwan's participation in the World Health Organization (WHO) and the World Health Assembly (WHA).
MOFA said Taiwan and New Zealand are like-minded partners that share the core values of democracy, freedom, human rights, and rule of law.
This year also marks the 10th anniversary of the signing of the Taiwan-New Zealand economic cooperation agreement (ANZTEC). Annual bilateral trade exceeded NZ$3 billion last year, making Taiwan the sixth-largest export market for New Zealand's goods.