U.S. officials' participation in Taipei defense forum a 'major breakthrough': scholar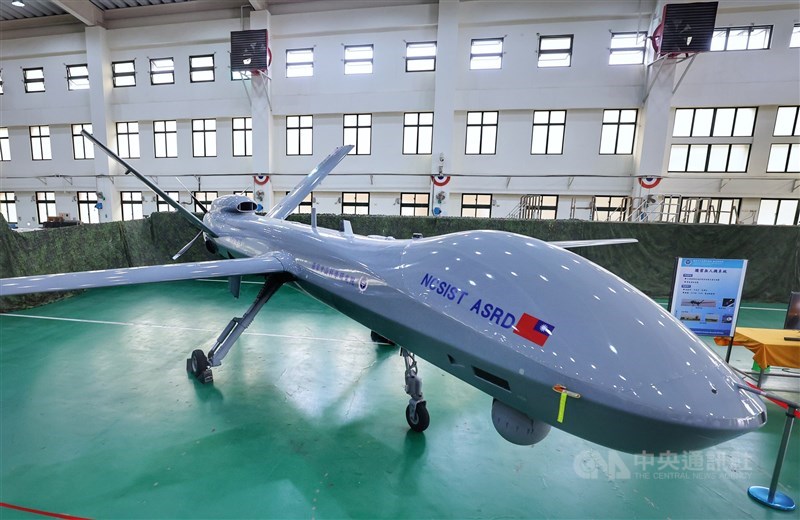 Taipei, April 30 (CNA) A Taiwanese defense expert said Sunday that an upcoming visit to Taiwan by 25 American defense contractors for a forum will be significant, because they will be accompanied by United States government representatives.
The group of defense contractors is scheduled to arrive Tuesday to attend the Taiwan-U.S. Defense Industry Forum the following day, and for the first time, officials from the Washington headquarters of the American Institute in Taiwan (AIT), will be part of the U.S. delegation to the forum, a source had disclosed to CNA earlier.
Su Tzu-yun (蘇紫雲), a research fellow at Taiwan's Institute for National Defense and Security Research (INDSR), told CNA Sunday that under current U.S. policy, consideration is being given to whether Taiwan should be integrated into the American defense industry's supply chain, and that is why the AIT is sending representatives this year to participate in the forum.
The inclusion of those representatives can be seen as "a major breakthrough," Su said, noting that officials from the AIT head office in Washington did not join the delegation of defense contractors that attended the forum in Taipei in 2018.
The participation of the AIT officials in this year's forum means that they may be able to give advance assessments of proposed agreements and joint projects between the Taiwanese and American defense industries, which may help to expedite clearance in the U.S. executive branch, Su said.
Meanwhile, Shu Hsiao-huang (舒孝煌), another expert at INDSR, said that during the U.S. delegation's four-day visit to Taipei, the members may try to evaluate whether some American weapons systems and drones could be produced in Taiwan, amid concerns over the supply of weapons to Taiwan in the event of a cross- Taiwan Strait war.
A military source told CNA, however, that the significance of the AIT officials' brief visit is more symbolic than practical, although it could pave the way for future bilateral cooperation via regular defense channels.
It is unlikely that any agreement will be signed during the four-day period, the source said, speaking on condition of anonymity.
According to a different military source that spoke with CNA last week, the U.S. delegation will not only attend the half-day defense industry forum, but will also visit Taiwan's defense ministry, the country's top military research unit, and National Chung-Shan Institute of Science and Technology (NCSIST) and will meet with representatives of civilian drone companies.
The half-day forum, to be held Wednesday at Taipei International Convention Center (TICC), will feature addresses by U.S.-Taiwan Business Council President Rupert Hammond-Chambers, defense experts and representatives of defense companies, the organizers said.
The participants will discuss how defense businesses can collaborate to help support Taiwan's national security needs in the face of geopolitical risks, according to one of the main organizers, the U.S.-Taiwan Business Council.