U.S. must be ready to 'fight and win' against China over Taiwan: Admiral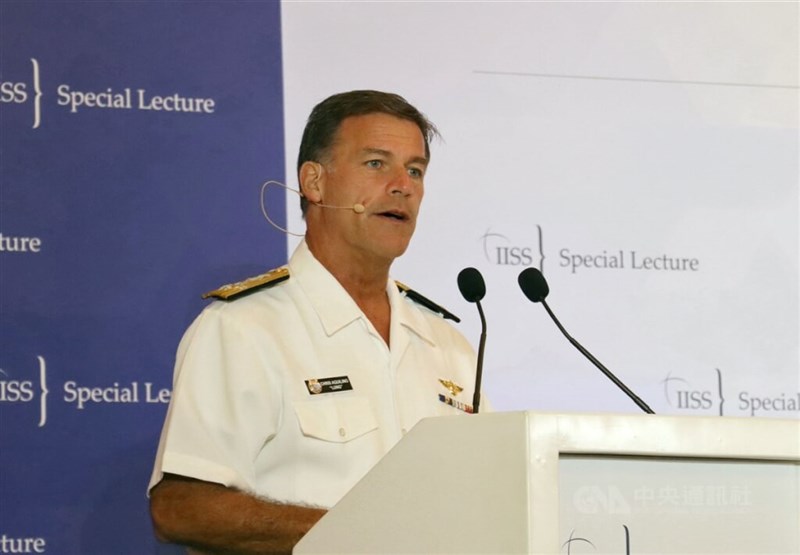 Washington, April 18 (CNA) The head of the U.S. Indo-Pacific Command, Admiral John C. Aquilino, has warned Washington must be ready to "fight and win" if it fails to deter China from taking military action against Taiwan.
Speaking during a U.S. House Armed Service Committee hearing Tuesday, Aquilino declined to put a date on a possible Chinese invasion of Taiwan, stating that "for me, it doesn't matter what the timeline is."
"I'm responsible [for finding a way] to prevent this conflict today and -- if deterrence were to fail -- to be able to fight and win," Aquilino said.
Aquilino's assessment that other top military commanders were "guessing" regarding the date contrasted with his predecessor, Admiral Philip Davidson, who suggested in 2021 that China could invade Taiwan within the next six to 10 years.
"There's a tonne of variables on what might motivate [Chinese] President Xi Jinping (習近平) to take that action," Aquilino said. "It's our job to convince him, every day, [that] it would be a bad choice."
Aquilino said Tuesday that estimates of a possible Chinese invasion of Taiwan were based on an order directing the Chinese military to develop the requisite military capability by 2027.
Asked if he believed the threat of a Chinese invasion of Taiwan had grown over the past few years, Aquilino replied: "The trends for the threat are in a wrong direction ... There's no doubt about that."
Aquilino said that the Pentagon and the defense industry of the United States needed to move more quickly to reduce the odds of a conflict.
However, U.S. military forces in the region are fully prepared for any scenario, Aquilino added.