U.S. 'actively reviewing' arms deliveries to Taiwan: State Department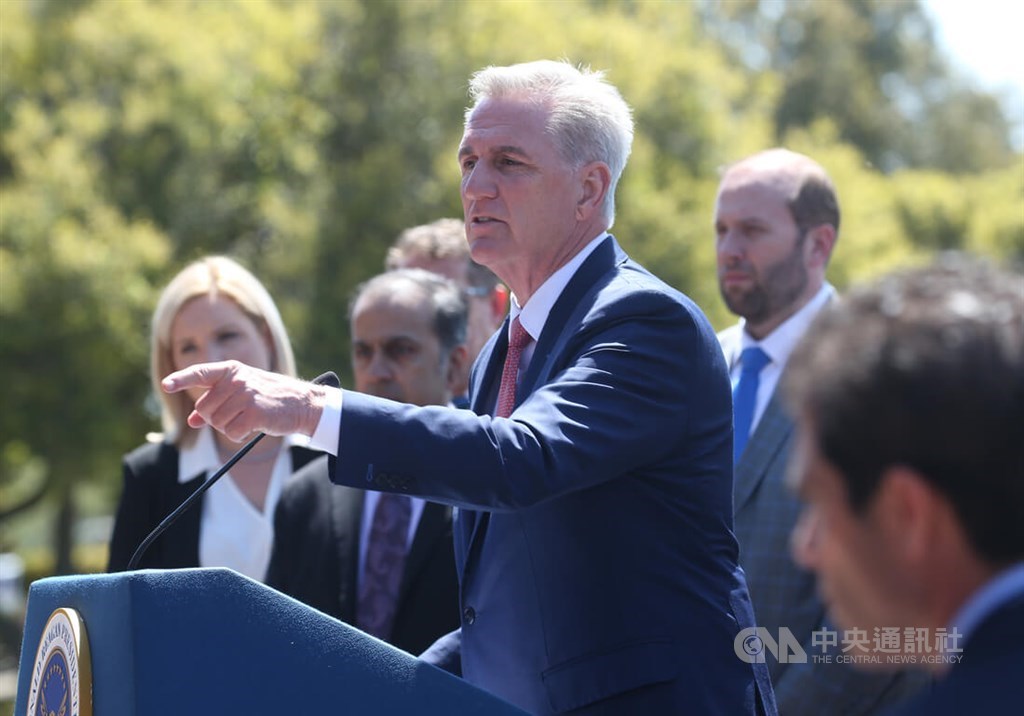 Washington, April 6 (CNA) The U.S. Department of State said Thursday that the Biden Administration is looking to speed up weapons deliveries to ensure Taiwan is better able to defend itself.
At a press briefing, State Department Principal Deputy Spokesperson Vedant Patel confirmed Washington's intent to accelerate the process of military deliveries, one day after a high-profile meeting between Taiwan's President Tsai Ing-wen (蔡英文) and U.S. House Speaker Kevin McCarthy in Los Angeles.
According to McCarthy after the meeting on Wednesday, discussions addressed how to speed up deliveries of arms Taiwan has purchased.
Asked about the matter, Patel said the U.S. government "is actively reviewing our policies and processes to ensure that we move arm sales as quickly as possible, particularly to Taiwan."
"Consistent with the Taiwan Relations Act, the U.S. makes available to Taiwan defense articles and services necessary to enable and maintain a sufficient self-defense capability," he added.
After the Tsai-McCarthy meeting, one of the Congress members in attendance Mike Gallagher said he would look for ways to get Harpoon anti-ship missiles to Taiwan before they go to Saudi Arabia.
Gallagher is chair of the newly-formed House Select Committee on Strategic Competition between the United States and the Chinese Communist Party.
According to Patel, peace and stability across the Taiwan Strait are "not only longstanding U.S. interests, but they are also global interests."
Patel made the statement against the backdrop of China's opposition to the meeting between Tsai and McCarthy and its warning that it would take "resolute measures" to protect Chinese sovereignty. Beijing sees Taiwan as part of Chinese territory.
"The U.S. and the PRC (People's Republic of China) have differences when it comes to Taiwan, but we've managed those differences for over 40 years," Patel said, urging Beijing to "engage in meaningful diplomacy" and "cease its military, diplomatic, and economic pressure against Taiwan."
What the U.S. does is consistent with its longstanding "One China" policy, Patel reiterated, and there is no reason to "use it (Tsai's visit) as a pretext to overreact."