Guatemalan president meets with Tsai, backs Taiwan as sovereign nation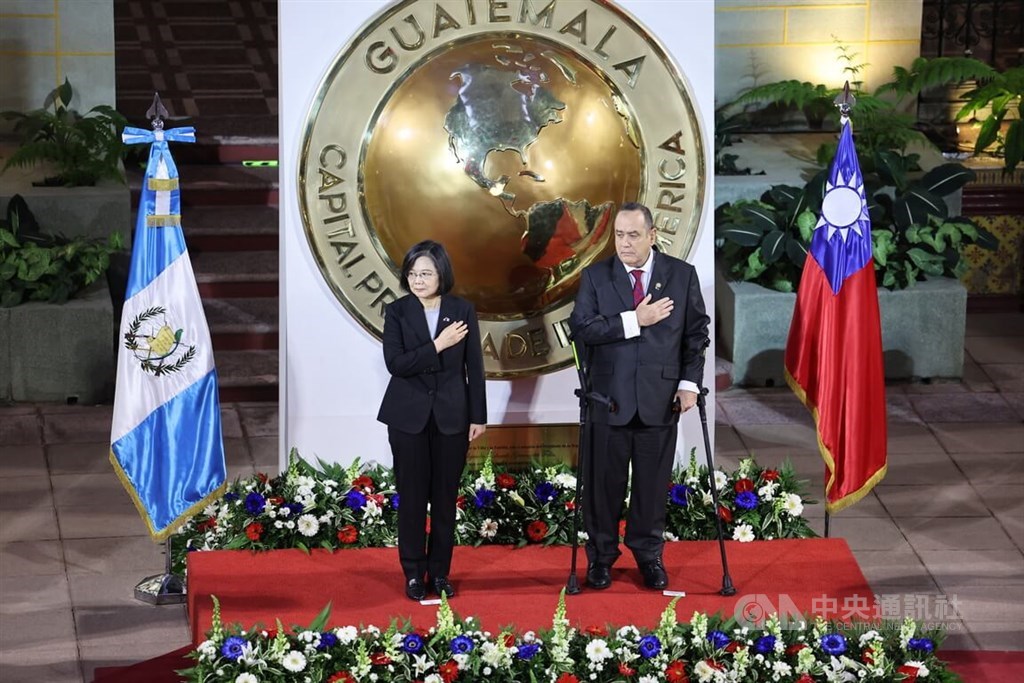 Guatemala City, Guatemala, March 31 (CNA) After holding a meeting with visiting Republic of China (Taiwan) President Tsai Ing-wen (蔡英文), Guatemalan President Alejandro Eduardo Giammattei on Friday (local time) voiced his support for Taiwan as a sovereign nation and the country's territorial integrity.
Giammattei said Guatemala and Taiwan have rock solid relations, like brothers, delivering a strong rebuttal to China's Foreign Ministry, which urged Guatemala to "recognize the trend and make a right choice as soon as possible" before Tsai arrived in Guatemala City following a stopover in New York City.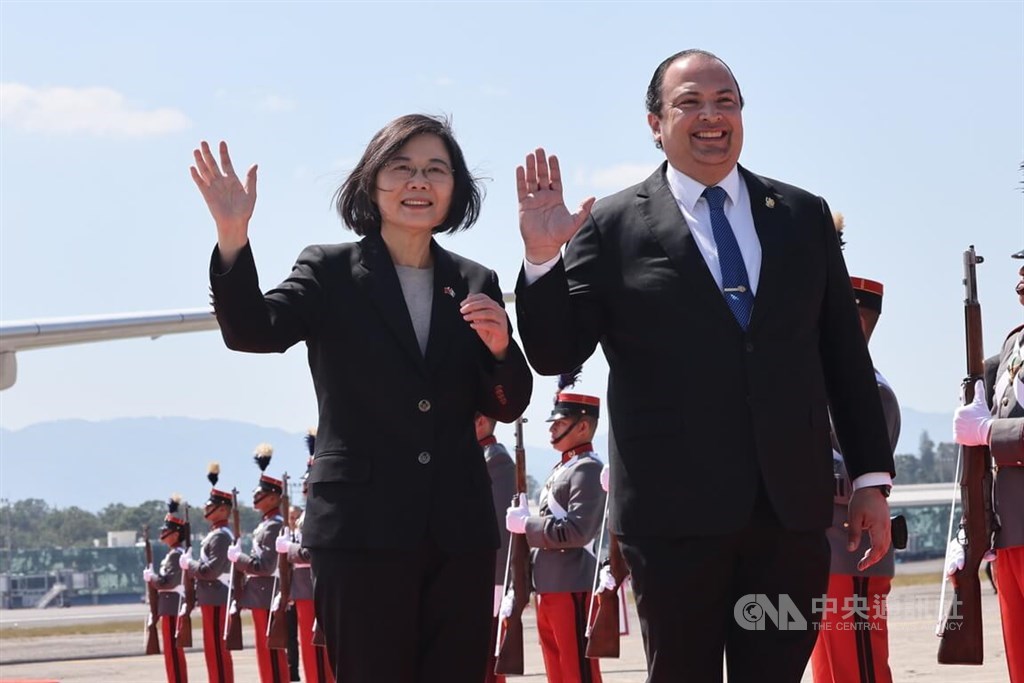 On the first day of Tsai's trip to the Central American ally, she received a warm welcome, with military honors at the National Palace of Culture.
The two presidents subsequently held a meeting and witnessed the signing of a Basic Cooperation Agreement by the two countries' foreign ministers, with the aim of strengthening bilateral relations and promoting economic and social development.
Giammattei said Guatemala and Taiwan have maintained a solid friendship over six decades and that he and Tsai have become very good friends.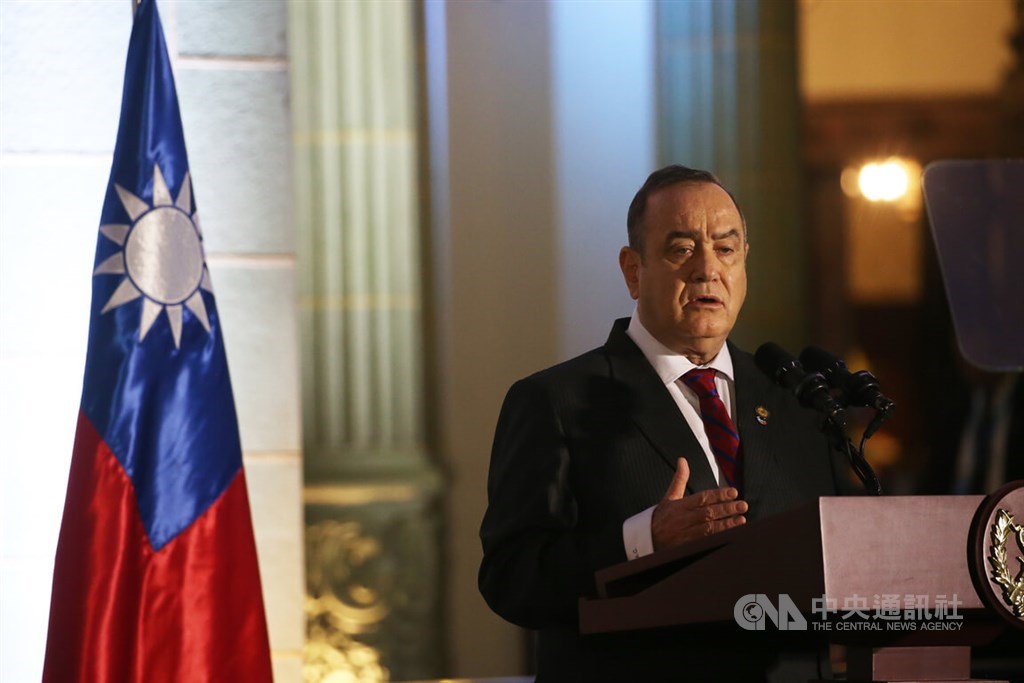 The visit by Tsai is very important to the two countries and allows Guatemala to reiterate its support for the ROC, he said.
At a time when the world faces chaos and conflict, the visit also signals a message to people around the world, the need for unity, cooperation and hope, Giammattei added.
He said Guatemala and Taiwan have become the best strategic partners and have implemented various cooperative projects to benefit their people.
As a country which pursues peace, Guatemala supports and respects Taiwan as a sovereign nation and its territorial integrity, he said, adding that the two allies have also shown mutual respect and share democratic values.
He stressed that he friendship between Guatemala and Taiwan is not a matter of empty words but is based on concrete, reciprocal actions.
The Guatemalan government has repeatedly demonstrated its support for Taiwan internationally, in particular in the World Health Organization, where Guatemala has cited Taiwan's contributions in combating the COVID-19 pandemic and to the development of gynecology and obstetrics, public health, health insurance and protection of water resources.
Tsai, who received la Orden de los Cinco Volcanes, Gran Cruz, placa de oro, an order to honor a country leader for contributions to regional integration, from Giammattei, expressed gratitude to Guatemala for speaking up for Taiwan, in particular when China launched a large-scale military exercises around the country last year.
Tsai said she believed cooperation between democratic partners like Taiwan and Guatemala, which share important values including freedom and human rights, will help to shore up the resilience of democracy, hoping the two allies can create a win-win situation.
Tsai said Guatemala is a strong diplomatic ally of Taiwan after years of cooperation in healthcare, economics, trade and infrastructure and the Basic Cooperation Agreement signed on Friday is expected to diversify bilateral exchanges and cooperation in the field of technology development.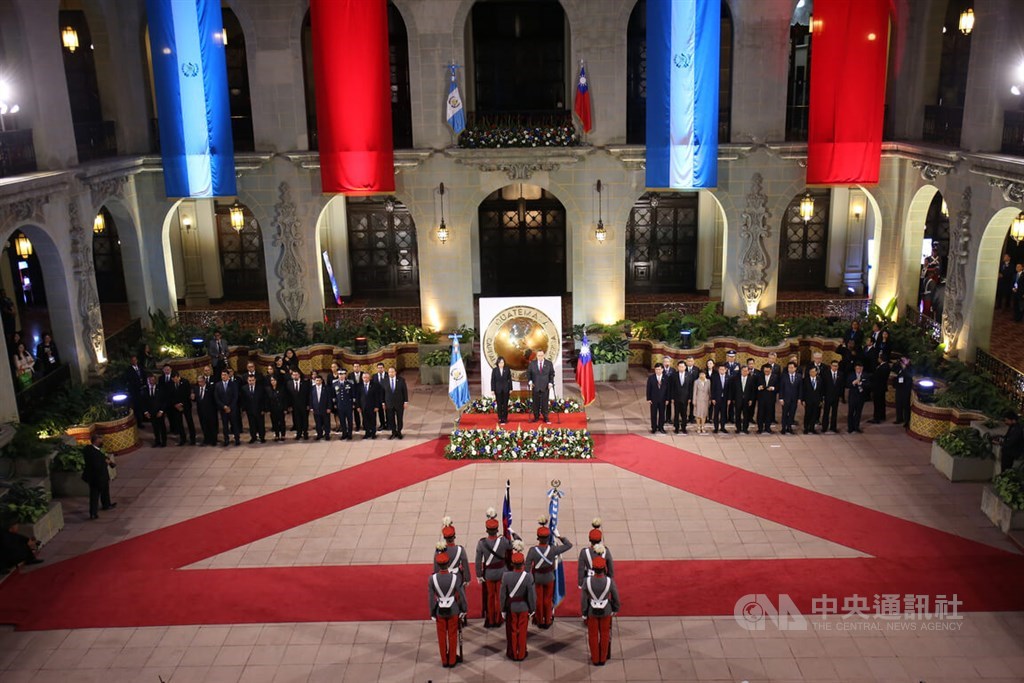 Tsai said Guatemala has made significant progress under the leadership of Giammattei, citing a Fitch Ratings report that the country has enjoyed the fastest economic recovery among economies in Central America.
Meanwhile, Tsai also met with representatives from overseas Taiwanese circles in Guatemala, encouraging them to make a greater contribution to the Central American country and noting that their efforts also help Taiwan develop closer ties with the world.
According to the Ministry of Foreign Affairs, Tsai will stay in Guatemala until April 2 (local time), visit Belize from April 2-4 and then fly to Los Angeles on April 4.