U.S. defense chief pledges resolution of military supply delays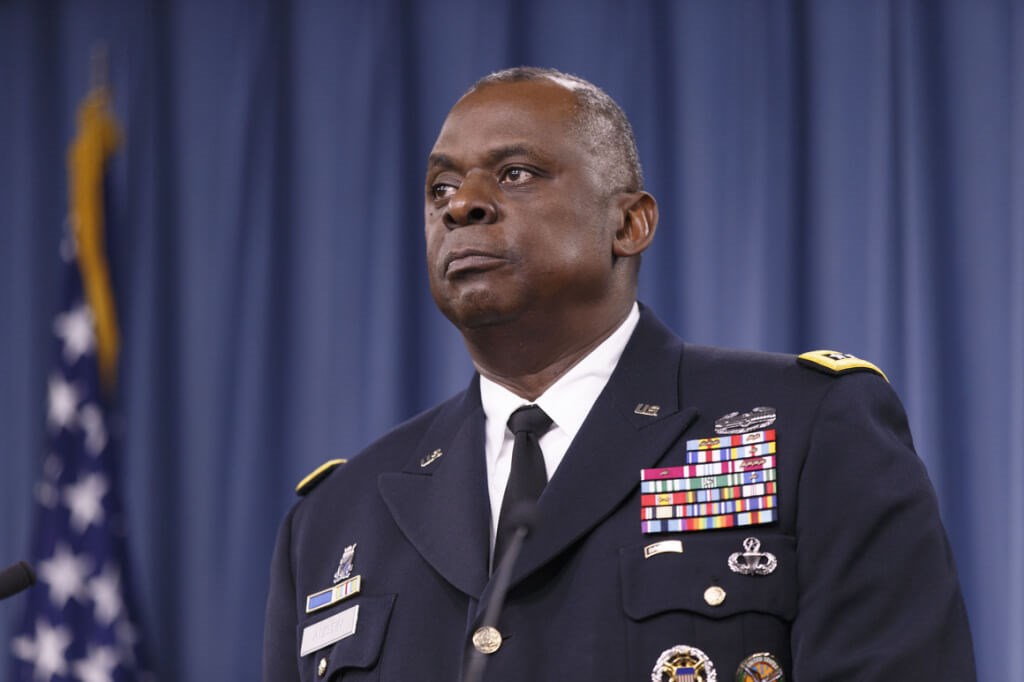 Washington, March 23 (CNA) United States Defense Secretary Lloyd Austin said Thursday that a group of senior leaders in his agency will hold periodic discussions to ensure the provision of military capabilities suitable for Taiwan's needs.
Speaking before the House Appropriations Subcommittee on Defense, Austin was asked about Taiwan's critical defense needs and the reasons for the backlog in the delivery of foreign military sales (FMS) by the U.S. government.
He attributed the slow pace of supply of U.S. defense articles to the two years of the COVID-19 pandemic and pressure on supply chains.
"I put together a Tiger team months ago to really dig down into the FMS issues and identify logjams, and work through those logjams to try to expedite the delivery of key platforms," Austin said.
According to a Wall Street Journal report in September 2022, the Pentagon created a task force of senior officials dubbed the "Tiger team" to examine longstanding inefficiencies in U.S. sales of weaponry to foreign countries, and to look at ways for the Defense Department to streamline parts of the program.
"And I've also put together a group of senior leaders in the department to focus on this on a weekly, monthly basis to make sure that we are providing the right kinds of capability that Taiwan needs," he added.
Austin was also asked how the U.S. can help the Taiwanese better prepare for contingencies, to which he responded that the National Guard has already been working with Taiwan to increase its proficiency in a number of areas, without elaborating.
The defense secretary was joined by U.S. Joint Chiefs of Staff Mark Milley, who was asked about the potential impact of a cut in defense spending and how it would affect the U.S.' ability to provide a credible deterrence against Chinese activities in the Indo-Pacific.
According to Milley, the operational tempo and training of the U.S. military would be greatly reduced not just in the Pacific but worldwide.
Citing Taiwan Strait transits as an example, Milley said cuts could force the U.S. to do less of that, and also "less freedom of navigation, less patrolling of the air, less ISR [Intelligence, Surveillance & Reconnaissance]. Everything will be less, which will increase risk, increase danger, and send the wrong message."
Meanwhile, in a House Foreign Affairs Committee hearing on the U.S.' fiscal year 2024 budget, Congressman Michael McCaul talked about the importance of Taiwan's semiconductor supply chain and that the U.S. needed to expedite its arms deliveries to Taiwan.
"The weapons I signed off on three years ago have yet to go into country. I don't understand why this takes so long," McCaul said.
"We need to arm them [Taiwan] and prepare them to provide deterrence, along with AUKUS and the Quad, to deter the Chinese from an invasion, which I think again would be devastating," he said.
The lawmaker said he believed Chinese President Xi Jinping (習近平) could try to influence Taiwan's election next January, and should he fail, there could be a plan B to impose a blockade and an invasion against Taiwan.
"Taiwan is not prepared. We have no joint military exercises," McCaul said, indicating that the threat of communist China cannot be overstated as it is the number one threat long term to U.S. national security.