Claims the U.S. intends to 'destroy' Taiwan untrue: O'Brien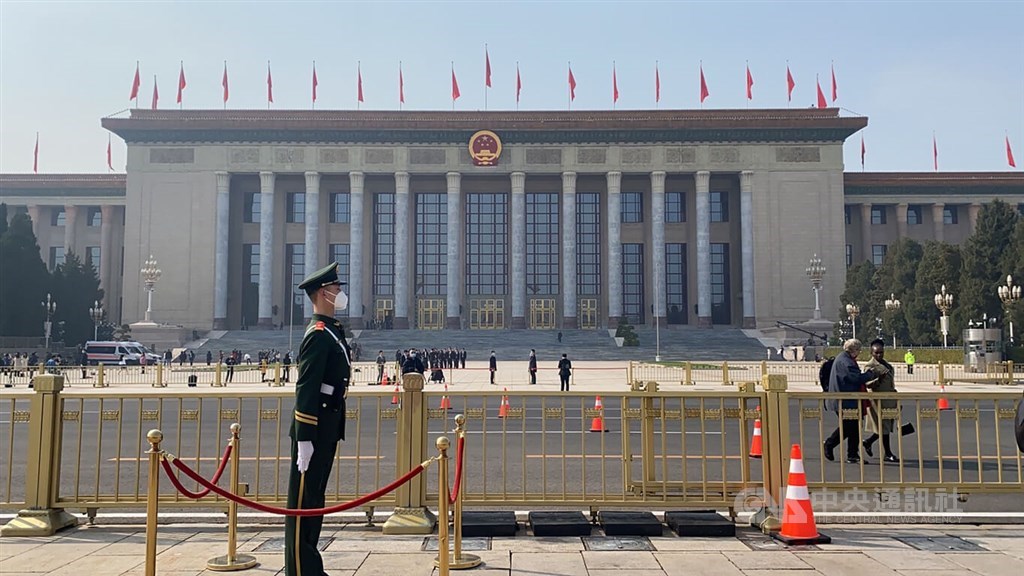 Washington, March 14 (CNA) Chinese President Xi Jinping (習近平) and the Chinese Communist Party (CCP) are the only ones in the world that want to destroy or invade Taiwan, and anyone who claims the United States represents a threat to Taiwan is spreading Chinese propaganda and misinformation, former U.S. national security adviser Robert C. O'Brien said Tuesday.
O'Brien, who was the national security adviser to former U.S. President Donald Trump, made the remarks during an interview with CNA on the implications of Xi obtaining a third consecutive term as Chinese president.
Xi was unanimously elected as the president of the People's Republic of China by all 2,590 National People's Congress (NPC) members on March 10 during the 14th NPC.
O'Brien was referring to a report published by Seamafor on March 13 that told the Global Security Forum organized by the Soufan Center in Doha, Qatar "the United States and its allies are never going to let those [semiconductor] factories fall into Chinese hands."
"Now let's face it, that's never going to happen," Seamafor quoted O'Brien as saying.
According to the article, O'Brien drew a parallel between the U.S.' alleged willingness to "destroy Taiwan's semiconductor industry" to Britain's decision to destroy France's naval fleet during the World War II after the latter surrendered to Nazi Germany, killing more 1,000 sailors in the process.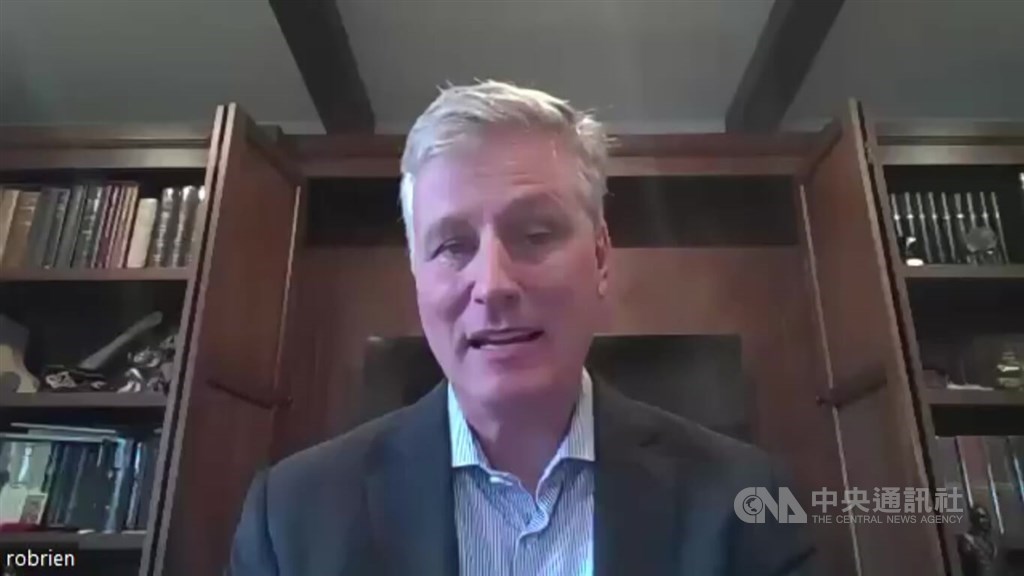 Seamafor in February 2023 entered into a partnership with the CCP United Front Work-affiliated Center for China Globalization. Thereafter, a Seamafor advisory board that includes Contemporary Amperex Technology Co. Chairman Robin Zheng (曾毓群), a Chinese People's Political Consultative Conference member, was established.
Any accusation that the U.S. would destroy or invade Taiwan is propaganda because "America is prepared to and has been spending a lot of money and effort to make sure that Taiwan stays free," according to O'Brien.
He proposed that the U.S. and Taiwan sign a free trade agreement as part of the efforts to further integrate the two economies.
Large Taiwanese companies should set up factories in the U.S. like Taiwan Semiconductor Manufacturing Co. (TSMC) and some Japanese corporations have done, instead of going to China. U.S. companies should build more manufacturing plants in Taiwan, he said.
Taiwan and the U.S. engaging in closer economic exchanges would inspire other economies in the Indo-Pacific region and Oceania to also forge closer economic ties, thereby promoting more free and fair trade and allowing these countries to prosper, according to O'Brien.
"The only people that will destroy Taiwan in an invasion are Communist China, and anyone who says that the U.S. is somehow going to destroy Taiwan or attack Taiwan, that's propaganda and misinformation from the Chinese Communist Party," he said.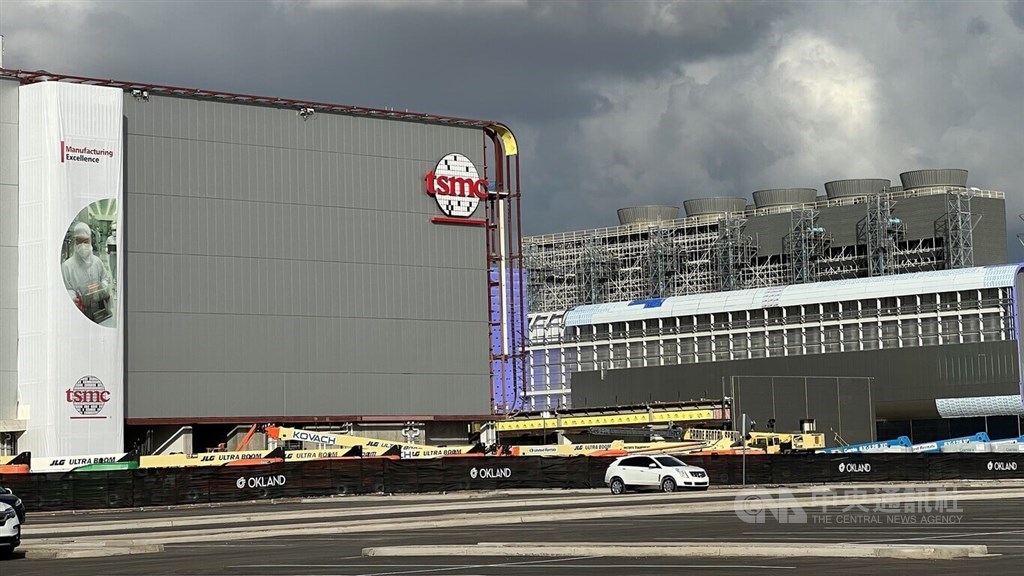 O'Brien warned about the potentially devastating consequences if China were to launch a successful invasion of Taiwan and capture its chipmaking industry.
"The semiconductor industry needs a lot of energy, oil and gas -- That will be cut off by the world if China invades. China will face a massive boycott on the energy front," he said.
"Western companies won't cooperate with TSMC and won't give them the advanced manufacturing tools they need to create these very small nano chips. And so that'll be cut off."
"But I think most importantly, what will happen is I think the Chinese will find out that Taiwanese scientists, engineers, executives, and entrepreneurs don't want to work for the Communist Party of China. They want to have their entrepreneurism and their ability to create freely and innovate."
"They want to do that in a place like Australia or America and so I think they'll flee Taiwan."
"And so I think the industry that China hopes to take won't be the same industry that exists now."
The ongoing war in Ukraine and the strong resistance put up by Ukrainians have likely inspired Taiwanese and increased their willingness to fight if China invades, O'Brien said.
However, just as Ukrainian infrastructure has been destroyed all over the country during the war, "it will be very difficult for the Chinese to take Taiwan without destroying much of the infrastructure, and that includes manufacturing plants," he said.
In reference to testimony given to the U.S. Congress by Philip Davidson, former commander of the U.S. Indo-Pacific Command, that China could invade Taiwan by 2027, O'Brien said that the timeline for a Chinese invasion of Taiwan could have been moved up.
Xi could coerce Taiwan into "reunification" in the next two or three years, something that will be to Xi's personal benefit and glory, O'Brien said.
To protect its democracy and deter a war in the Taiwan Strait, Taiwan needs to spend more on U.S. weapons and manufacture the equipment it needs, he said.
The U.S., on the other hand, should manufacture and immediately deliver to Taiwan weapons it has purchased, some of which have been backlogged for five to six years, he said.
"My position is that we should give the same priority to Taiwan that we're giving to Ukraine," he said.
"Ukraine is already in a war so they need supplies immediately. But for Taiwan, we have to deter a war."
"We want to see peace reign in the region. And one of the ways to have peace is to be strong," O'Brien said.
In English, with Chinese subtitles. YouTube also provides auto-translated subtitles in other languages, and users can click the symbol "CC" for subtitle settings.