British MP urges Taiwan to study Finnish reservist model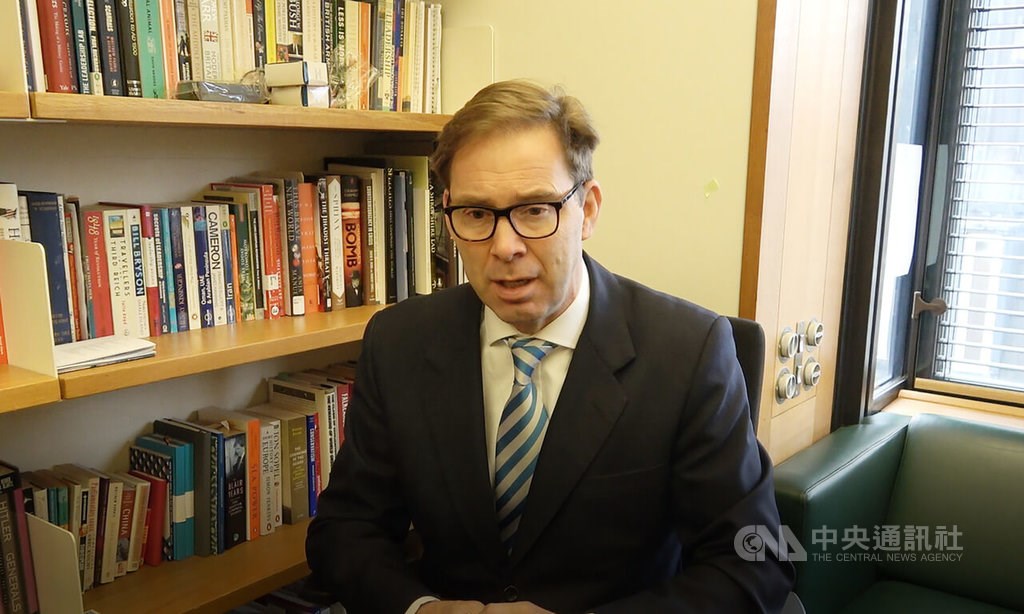 London, March 15 (CNA) The chair of the U.K. House of Commons' Defense Select Committee has urged Taiwan to study Finland's reservist model as it looks to bolster its population's readiness amid a heightened military threat from China.
Conservative MP Tobias Ellwood made the remarks in a recent interview with CNA, in which he expressed his concern over the "erosion of security" resulting from the west's "complacency" and inadequate support for democracies since the fall of the Soviet Union.
He described the world as being already "in the foothills" of a new Cold War, which could see increased alignment between Russia and China and the fragmentation of the world into two "spheres of competing influence."
For this reason, the international response to Russia's invasion of Ukraine will set a "precedent," which is being closely watched by China as a sort of "rehearsal" for what might happen if it attacks Taiwan, he said.
Ellwood said he had seen the pressure China is putting on Taiwan, with actions designed to incrementally increase "the boundaries of what is acceptable, what is normal behavior."
In response to these actions, he argued that the U.K., the U.S. and other allies needed to work more closely together to develop a strategy recognizing that Beijing will not change its behavior unless the West "stands up to defend what we agree is acceptable."
In practical terms, Ellwood said that efforts to maintain freedom of the seas through regular transits of the South China Sea were one area that required greater attention.
He said he supported the expansion of frameworks like the Quad -- which consists of the U.S., Japan, India and Australia -- to include new countries that would help give "strategic security direction" to the region.
This type of dialogue, in which all regional players are invited to "start looking at their own security challenges and [find] solutions," would make sense, Ellwood said, adding that such a forum "could actually include China as well."
Regarding Taiwan's own self-defense, Ellwood recommended that it study the reservist construct used in Finland, which he called "the best in Europe" for its ability to put people through conscription and keep their training up to date.
In the Finnish model, "you might only do one year in uniform, but then you go back every three or four years for a top-up," said Ellwood, himself a career Army soldier who is now a member of the reserves.
As a result, "if there ever was a case to mobilize the country, you have people that are very familiar with what they would do in a worst-case scenario," he said.
Ellwood, who visited Taiwan late last year as part of a multinational parliamentary delegation from the German Marshall Fund, added that he hoped to visit again with members of the Defense Select Committee.
While the committee plans to travel to Washington, and possibly to Ukraine and India this year, making a visit to Taiwan is a "consensus we have as a committee [and] I certainly hope it won't be too long," he said.