FEATURE
/
Ukraine example helps NGO civil defense programs gain traction
By Joseph Yeh, CNA staff reporter
Russia's full-scale invasion of Ukraine officially entered its second year in late February 2023. Far from the expectations of Russian President Vladimir Putin and outside analysts, Ukraine has put up a stronger fight than anyone expected.
Though its resilience has been bolstered by the financial and military support of NATO countries, its greatest strength has been the wholesale mobilization of its citizens from all corners of society to ward off the bloody invasion.
That example has focused the attention of many Taiwanese on the need for citizens to be prepared for a potential invasion by a much bigger authoritarian regime and prompted NGOs to step up the training of citizens in civil defense.
Among the most prominent of those groups is the Kuma Academy (黑熊學院).
Training civilians
The academy was started in late 2021 by a group of volunteers led by co-founders Puma Shen (沈伯洋), an assistant professor at National Taipei University, and Ho Cheng-hui (何澄輝), the deputy secretary-general of the pro-Taiwan independence Taiwan National Security Association (台灣安保協會).
Since its founding, it has offered courses around the country taught by professionals to promote people's awareness and basic skills involved in civil defense, such as disaster prevention, medical rescue and self-defense.
The courses also cover such topics as cognitive warfare methods, modern warfare, and basic rescue and evacuation practices.
Asked if Ukraine's resistance has helped promote awareness of the importance of civil defense, Shen told CNA in a recent interview that it had a positive effect, but only for the first two to three months after the war broke out because "people tend to have short memories."
Perhaps a more important factor has been the support of high-tech tycoon Robert Tsao (曹興誠), who has turned into a key opinion leader among voters with higher education backgrounds, said Shen, a criminology professor and expert in cognitive warfare.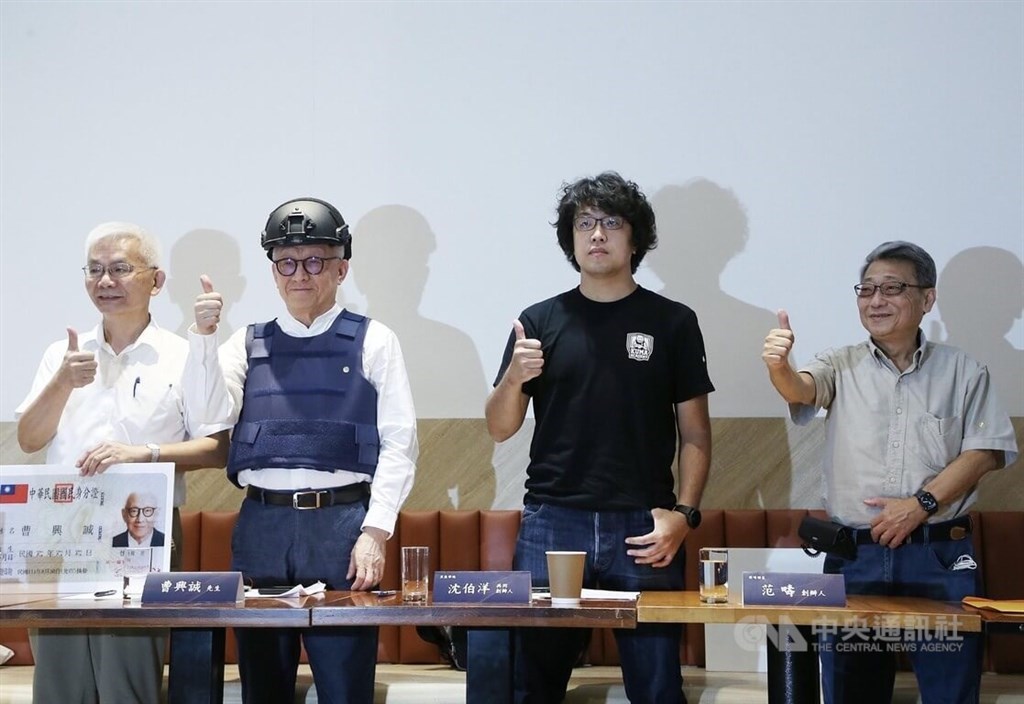 Tsao was on record as an advocate for supporting Taiwan's unification with China while still the chairman of United Microelectronics Corp. in the 2000s, but he has become a vocal critic of Beijing in recent years.
Shen said Tsao has convinced many people of the threat from China and the need to be better prepared, and he has put up funding to help with the cause.
In August 2022, Tsao pledged to donate NT$1 billion (US$32.42 million) to train 3.3 million civilians dubbed the "Kuma Warriors" (黑熊勇士) in support of Taiwan's defense efforts against China.
An official with another civil defense group, the Taiwan Militia Association, told CNA that Russia's invasion of Ukraine did not change the association's course, because it has believed since its founding in 2021 that "a war with China will definitely happen. It's just a matter of time."
Ukraine's example
But the war in Ukraine did serve as an example to participants of what could happen in Taiwan following a Chinese invasion and the need to be prepared, according to association Secretary-General Tan Le-i (陳麗伊).
"There has indeed been a surge in people who have approached us and said they are interested in joining the program, particularly in the early stages of the invasion," Tan said.
Some participants in the Kuma Academy confirmed to CNA that the Russian invasion played a key role in them taking part.
A college senior surnamed Chen (陳) told CNA that the war in Europe was key to her thinking because she is now genuinely concerned that a Chinese invasion could actually happen.
Chen said Taiwanese women generally have less of an understanding of defense issues because they are not required to undergo mandatory military service, which is problematic because "war knows no boundaries related to age or gender."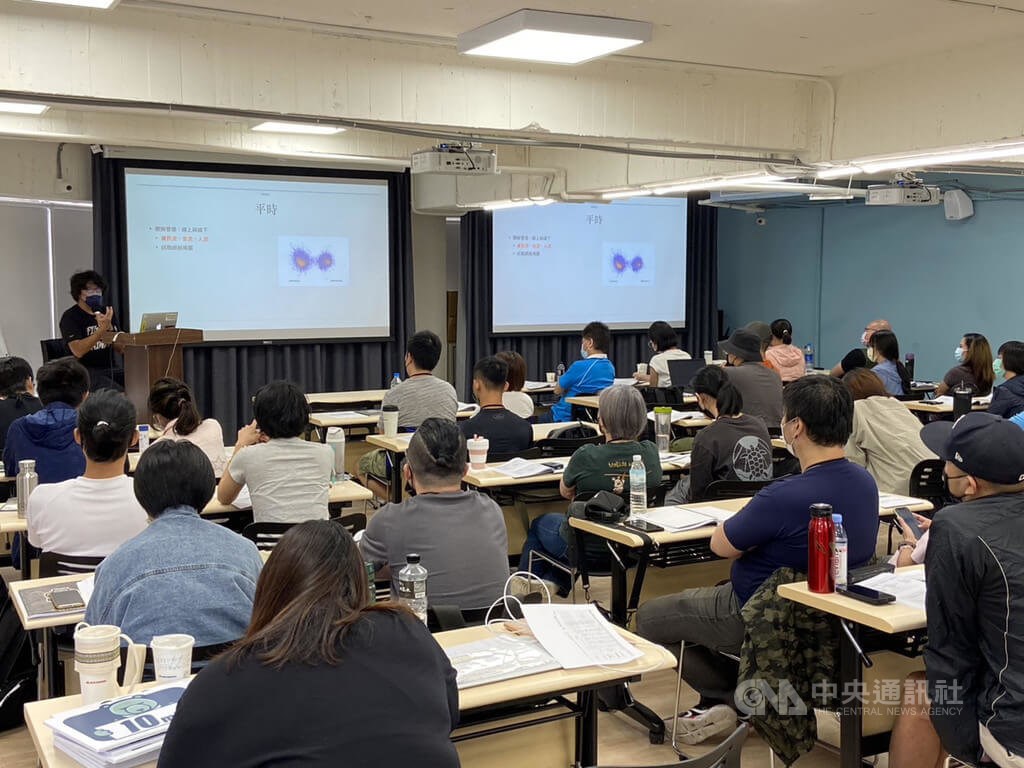 Video source: Kuma Academy
Another participant surnamed Wu (吳), who has served as a paratrooper with the Army Special Forces Command, told CNA he wanted to update some of the national and civil defense knowledge he acquired during his military service.
Despite the good intentions of these programs, some have cast doubt over their potential effectiveness in boosting Taiwan's civil defense.
Former Taipei Mayor Ko Wen-je (柯文哲) of the opposition Taiwan People's Party and a likely presidential hopeful, criticized the efforts of these NGOs as being similar to the rebels who formed the Boxer Rebellion (義和團), though he later backtracked.
The Boxer Rebellion was a peasant-initiated uprising in 1900 that attempted to drive all foreigners from China. "Boxer" was the English name given to the movement's members who practiced martial arts and other physical rituals they believed could render their bodies "impervious to bullets."
They were often mocked for their savagery and superstitions.
Further concerns
Main opposition Kuomintang (KMT) lawmaker Wu Sz-huai (吳斯懷), a retired lieutenant general and former Army deputy commander, said he has received many complaints from retired military personnel related to the NGOs.
Wu said they have accused the ruling Democratic Progressive Party (DPP) of disrespecting and showing a lack of confidence in the country's armed forces by openly supporting these groups' efforts to educate the public.
In response to such criticism, Shen told CNA that contrary to some misconceptions, the training his academy offers is "not to train a militia or take over the job from the government in terms of civil defense."
"Our goal is to educate the people so they can be better prepared during wartime or in case of an emergency. We are not competing with the central government in terms of chains of command or anything," he said.
Su Tzu-yun (蘇紫雲), a research fellow at the Taiwan government-funded Institute for National Defense and Security Research (INDSR), backed what the groups are trying to do.
But he also argued that Taiwan's laws restricting the use of weapons should be more flexible so that privately run shooting ranges can provide shooting training supervised by the military to civilians.
The government should also integrate its existing civilian defense units with these NGOs and hold joint drills so that they can work together during wartime and in case of emergencies such as major natural disasters, he said.
It may be too early to consider that option, given the embryonic state of the NGO training programs and the need for the central government to revamp a long-neglected civil defense system.
Chieh Chung (揭仲), an associate research fellow with the National Policy Foundation in Taipei, said he had no opinion on the NGOs providing training to the average citizen as long as they did not break existing laws.
If the government is really serious about civil defense training for the average citizen, however, the Ministry of National Defense and Ministry of the Interior should provide the training themselves under a unified set of guidelines, Chieh said.
Chieh was also opposed to the idea that the government should work with private organizations in providing shooting training because of security reasons.
If the government is determined to form a civil or territorial defense group, it can do so by mobilizing reservists to serve as backup forces in case of a cross-Taiwan Strait war, which would be more effective than training civilians, he said.
A discharged military police surnamed Su (蘇) told CNA that he used to think war was far away from Taiwan, but has exercised more and even started learning Muay Thai since Russian invaded Ukraine to prepare himself for emergencies and protect himself and his family.
"The world has changed rapidly so we have to be prepared at all times."
Enditem/ls
View All