Nikkei voices 'regret' on Taiwan veterans spy story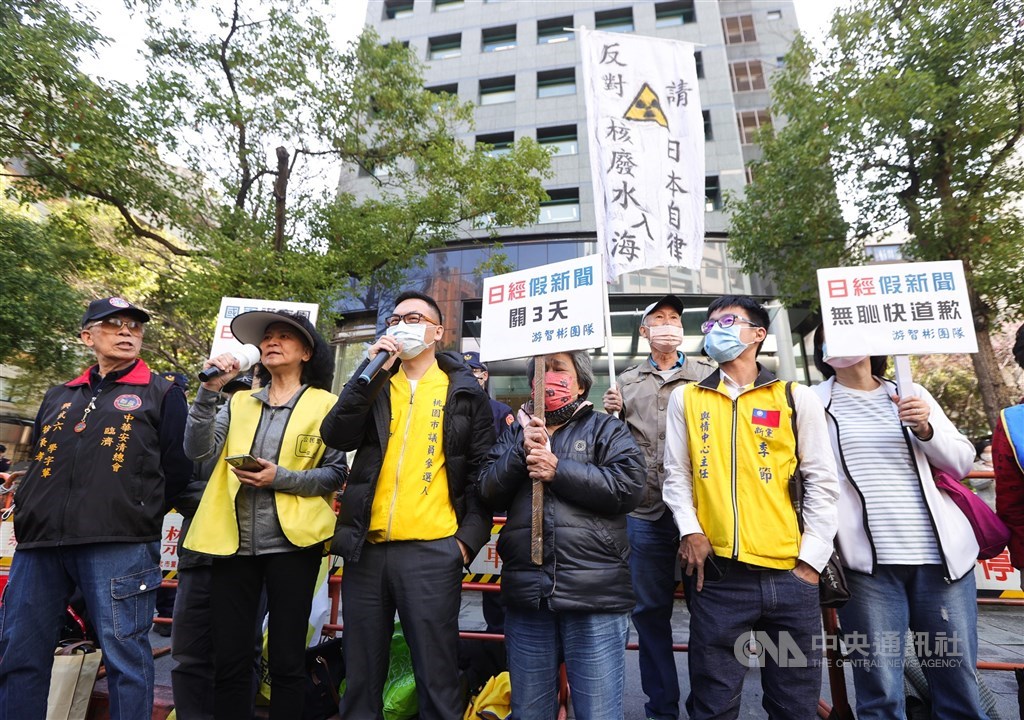 Taipei, March 7 (CNA) A Japanese newspaper on Tuesday voiced "regret" over any confusion caused by a controversial story it published on Feb. 28 in which it suggested that many discharged military personnel in Taiwan later serve as spies for China.
In a statement published early Tuesday, the Japanese-language Nihon Keizai Shimbun, or Nikkei, said it regretted the "confusion" caused by its February 28 article, titled "Unknown truths about Taiwan part 1."
The comments in the article "introduce the views and opinions of the interviewees, and do not represent the views of Nihon Keizai Shimbun," the statement read, adding that the paper will continue to strive to report with fairness in the future.
At no point in the statement, however, did Nikkei back down from the assertions in its story or suggest that they might be inaccurate.
The statement was issued after Taiwan's representative office in Tokyo demanded on behalf of the Taiwan government, in particular the Ministry of National Defense (MND), that the paper issue a correction for its Feb. 28 report.
In the first part of a series, the report quoted an anonymous source as alleging that 90 percent of retired Taiwanese military officials later travel to China and that they provide intelligence to China for money.
Neither the quote nor the article specified what percentage of the visiting officials trade intelligence for money.
The article also alleged that top positions in Taiwan's MND have long been held by "Chinese mainlanders," referring to those Taiwanese citizens born in China before the Kuomintang government moved to Taiwan following the Chinese Civil War in 1949.
An armed forces led by such pro-China personnel could not possibly be able to fend off Chinese invaders, the report cited unnamed sources as saying.
Following the article's release, Defense Minister Chiu Kuo-cheng (邱國正) called the report's accusations "ungrounded" and "demoralizing" to Taiwanese troops, and added that he asked the Ministry of Foreign Affairs (MOFA) to issue a protest to Nikkei and demanded an explanation.
In response to the Nikkei statement Tuesday, MOFA said it appreciated the clarification and hoped that rationality will prevail.
It also said Taiwan's government will ensure that its Armed Forces' integrity and loyalty are not questioned and tarnished as they are the forces defending the country and its people.
Related News
March 3: Police track down man who threw urine at Nikkei's Taipei Office