McCarthy will 'definitely' visit Taiwan this year: KMT official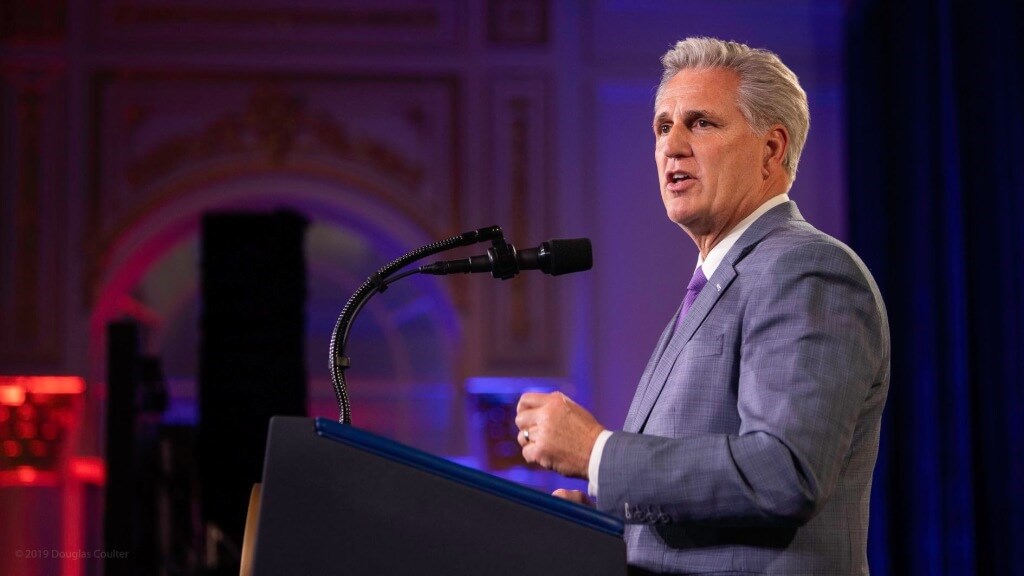 Taipei, Feb. 16 (CNA) U.S. House Speaker Kevin McCarthy will "definitely" visit Taiwan this year, even though the Republican has yet to announce a timeline for a visit, according to Alexander Huang (黃介正), head of Kuomintang's (KMT) Department of International Affairs.
Huang, who concluded a recent visit to the U.S. on Feb. 11, made the remarks during an online interview.
Talks with McCarthy's aides and aides to other Republicans on Capitol Hill have given the impression that McCarthy will "definitely" visit Taiwan, Huang said.
Even aides to Democratic representatives did not rule out a visit by McCarthy to Taiwan, he said.
Huang pointed to the fact that McCarthy, having been sworn in just last month, is still new to his speakership, which could be a factor in deciding on a time to visit Taiwan, which Huang is convinced will take place this year.
According to a Washington-based online media outlet in January, the Pentagon is planning for a McCarthy visit to Taiwan this spring, though this has not been confirmed by McCarthy.
Referring to the visit by former U.S. House Speaker Nancy Pelosi to Taiwan in August 2022, Huang said the ruling Democratic Progressive Party (DPP) seemed "underprepared" for Pelosi.
There were four months between when Pelosi first expressed a desire to visit and when she visited Taiwan, which should have been more than enough time for Taiwan's government to liaise with U.S. government agencies over logistics and more accurately predict the reaction by the People's Liberation Army (PLA), which right after Pelosi touched down in Taiwan announced large-scale military exercises around the nation, Huang said.
It seemed that the DPP administration had not made any preparations in advance and only started doing so after the U.S. made an official announcement about Pelosi's visit, he said.
The DPP, which frequently claims that Taiwan-U.S. ties are at their "all-time best," should prove this by showing the public that it can communicate clearly with relevant U.S. agencies regarding a potential McCarthy visit, he said.
Asked whether there was a possibility of President Tsai Ing-wen (蔡英文) paying a call to the U.S. or making a stopover there before she steps down in May 2024, Huang said that judging by past events, Taiwan's government would arrange more trips by the president to the nation's diplomatic allies near the end of their terms.
While the U.S. and Taiwan do not have official diplomatic ties, Washington sees Tsai as having made a contribution to bilateral ties during her terms, and so could make an exception regarding a visit, Huang said.
"I believe that the U.S. thinks highly of Tsai and that she would be treated very well if she makes a transit stop in the U.S.," he said.
However, the U.S. would need to act in its self-interest and would have to figure out a way to avoid stepping on China's red lines in its interactions with Tsai, he said.