Taiwan donates US$200,000 to Turkey following strong earthquake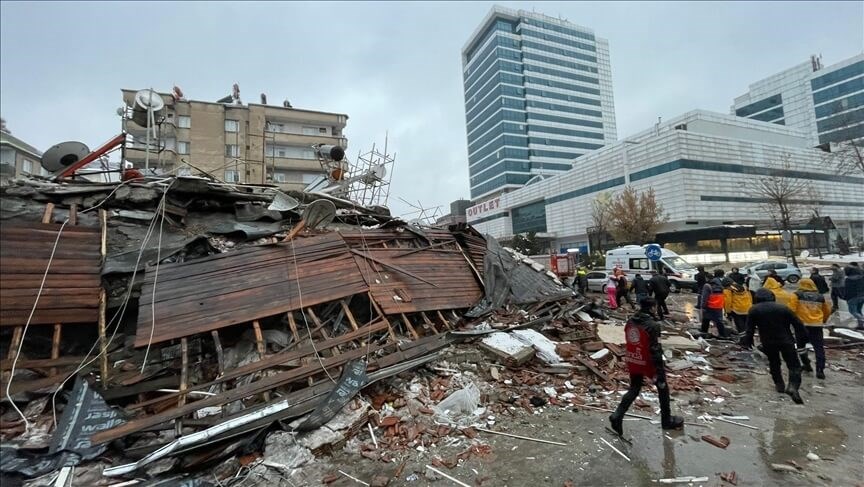 Taipei, Feb. 6 (CNA) Taiwan on Monday pledged to donate US$200,000 to Turkey after the country was struck by a magnitude 7.8 earthquake which has so far claimed more than 360 lives in Turkey and Syria.
The epicenter of the temblor was located in Kahramanmaras Province, with reports that residents in the nearby provinces of Hatay, Gaziantep and Adana also felt its impact, according to a press statement released by Taiwan's Ministry of Foreign Affairs (MOFA).
Numerous buildings have collapsed and at least 17 aftershocks been recorded, the ministry said.
Anthony Ho (賀忠義), head of MOFA's Department of West Asian and African Affairs, conveyed condolences to Turkey's representative in Taiwan Muhammed Berdibek on behalf of foreign minister Joseph Wu (吳釗燮), while Taiwan's government has decided to donate US$2000,000 to Turkey for disaster relief, MOFA said.
Although MOFA said it had not received reports of Taiwanese being injured in the quake, the Taiwanese expatriate community in Turkey said a Taiwan national is trapped in a collapsed building in Kahramanmaras and waiting to be rescued.
Taiwan is in touch with the Turkish authorities and is holding talks on the possibility of dispatching search and rescue teams, according to MOFA.
Meanwhile, the National Fire Agency said a Special Search and Rescue Team has been prepared and will be dispatched if it receives a green light from MOFA.
Update: Taiwan to send 40-strong search and rescue team to Turkey
There remains some disparity as to the exact location of the epicenter of the quake that shook Turkey at 4:17 a.m. local time on Monday.
Whereas the United States Geological Survey said the epicenter was in Gaziantep, a southern province near the border between Turkey and Syria, the Disaster and Emergency Management Presidency of Turkey (AFAD) said it was in Kahramanmaras.
In addition to numerous injured, the death toll officially reached 200 early Monday and is expected to increase throughout the day, according to Reuters.
With multiple active faults within its territory, Turkey is particularly susceptible to seismic activity.
On Aug. 19, 1999, plate movement in the North Anatolian Fault caused a magnitude 7.4 earthquake that resulted in 18,000 deaths and injured more than 43,000.