Legislative speaker You meets with AIT Chairman James Moriarty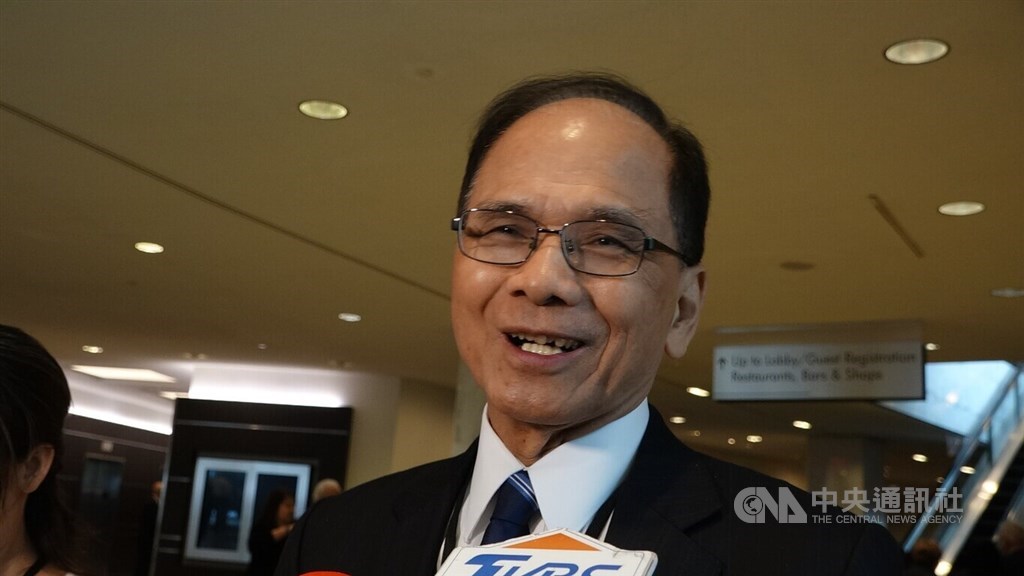 Washington, Feb. 2 (CNA) Legislative Yuan Speaker You Si-kun (游錫堃), who has just concluded a three-day visit to the United States, confirmed before leaving that he met with James Moriarty, the chairman of the American Institute in Taiwan (AIT), on Wednesday.
Speaking with reporters in Washington, D.C. on Thursday, You said U.S. government officials handling labor, human rights, and environmental issues also took part in his meeting with Moriarty, but he did not elaborate on what was discussed.
The speaker, who previously would not comment on whether he would meet with his American counterpart Kevin McCarthy, the speaker of the House of Representatives, also said he was not planning to meet with any American lawmakers.
On Wednesday, You responded to media questions on the topic by saying only that he had a "very tight schedule."
Taiwan's de-facto ambassador to the U.S. Hsiao Bi-khim (蕭美琴) did not directly answer the question, either.
She said the Taipei Economic and Cultural Representative Office in the U.S., which she heads, would do its best to provide opportunities for You to "exchange views with friends on the U.S. side."
According to You on Thursday, he was set to head to New York to meet with Taiwanese expatriate groups before departing for Taiwan on Thursday evening.
His comments came after he took part in the National Prayer Breakfast, where U.S. President Joe Biden addressed more than 400 U.S. Congressmen and government officials and foreign guests.