U.S. Representative sponsors resolution calling for formal Taiwan-U.S. ties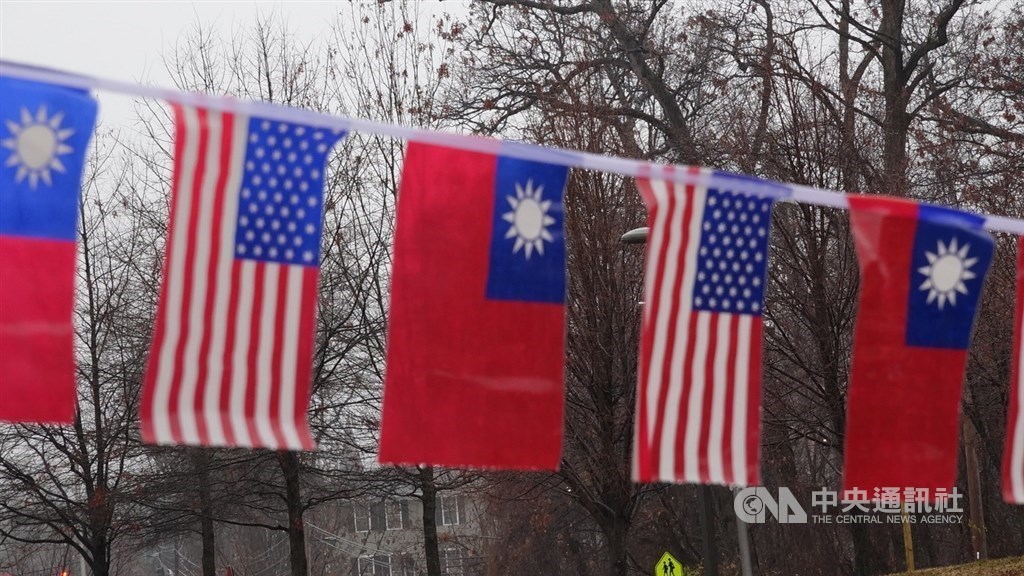 Washington, Jan. 25 (CNA) U.S. Representative Tom Tiffany said Wednesday that he has sponsored a resolution calling for Washington to abandon its "antiquated" one-China policy in favor of formal diplomatic relations with Taiwan.
"It's time to change the status quo and recognize the reality denied by the United States government for decades: Taiwan is an independent Nation," Tiffany said in a statement shared with The Epoch Times.
"As our long-standing and valued partner, correctly acknowledging their independence from Communist China is long overdue."
In February 2021, Tiffany tabled an identically-titled resolution to the one introduced Jan. 15, which called on U.S. President Joe Biden to support Taiwan's membership in international organizations and negotiate a bilateral free trade agreement, in addition to establishing diplomatic ties.
Alluding to the previous resolution, Tiffany said in an interview with New Tang Dynasty Television aired on Thursday that this was the first time he had received strong support from fellow lawmakers.
"A couple of years ago, it was me alone -- this year we're going to have 18 original co-sponsors," Tiffany said.
The 18 co-sponsors of the Jan. 15 resolution, all Republicans, are Buddy Carter, Dan Crenshaw, Scott DesJarlais, Byron Donalds, Bob Good, Lance Gooden, Doug LaMalfa, Jake LaTurner, Nancy Mace, Tom McClintock, Nicole Malliotakis, Lisa McClain, Ralph Norman, Andy Ogles, Burgess Owens, Scott Perry, Michelle Steel, and Randy Weber.
Tiffany said that "more and more people in Congress are understanding how important Taiwan is, and how important it is that we recognize Taiwan and that we trade with Taiwan."
Tiffany argued that Taiwan deserved to be recognized for expanding democracy and being peace-loving and free, instead of being "put on the same footing … as North Korea and other recalcitrant countries like that."