Taiwan expresses 'grave concern' over Honduras-China envoy meeting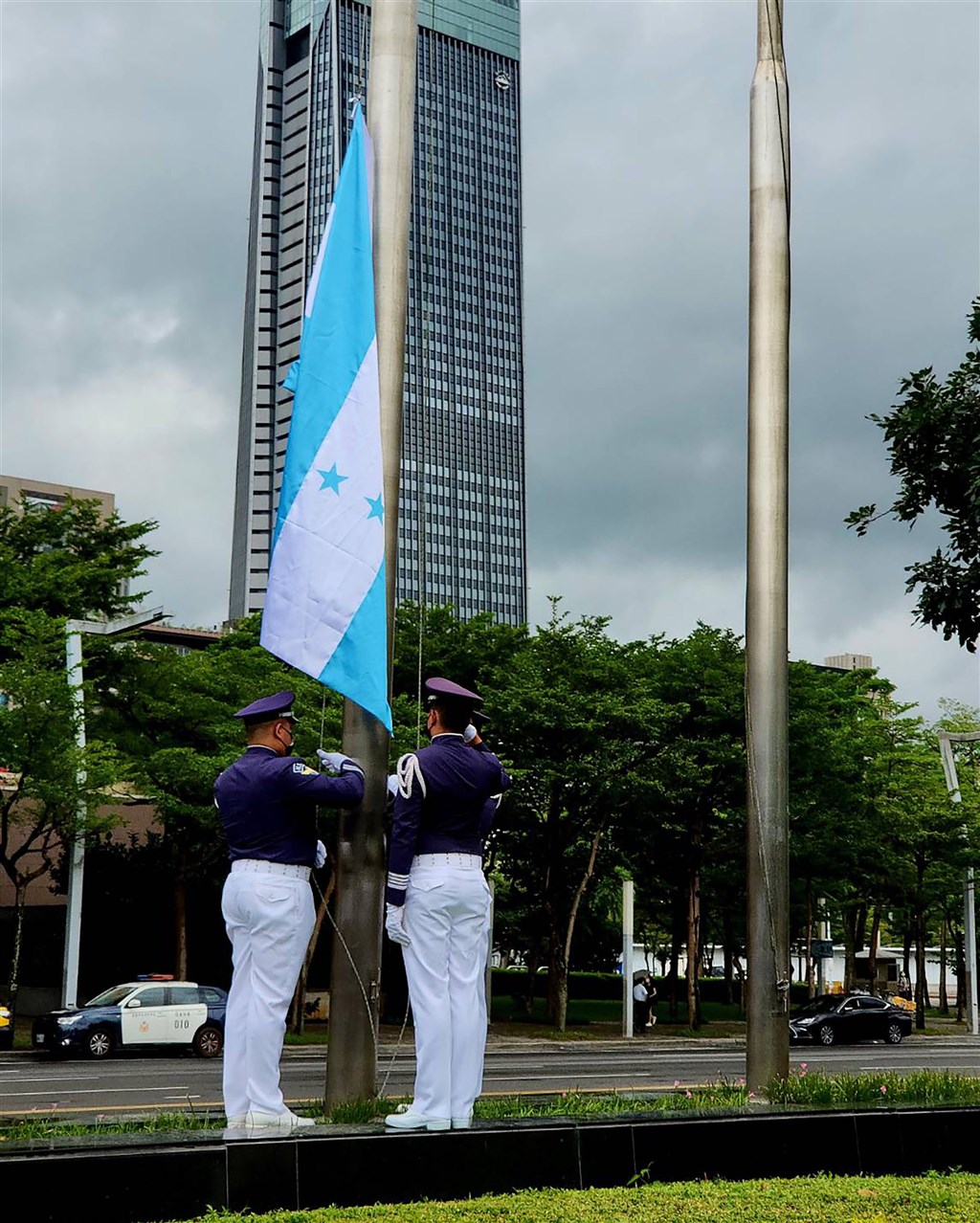 Taipei, Jan. 18 (CNA) Taiwan's Ministry of Foreign Affairs (MOFA) said Wednesday it had expressed "grave concern" after Honduran Foreign Minister Enrique Reina met with Chinese Foreign Affairs Vice Minister Xie Feng (謝峰) on Jan. 1.
According to a report from the Honduran newspaper La Prensa, Reina met with Xie while both were in Brasília for the inauguration of Brazilian President Lula da Silva.
Following the meeting, Reina said that the bilateral talks had focused on China's potential involvement in the construction of a hydroelectric dam in Honduras.
However, the meeting sparked concerns in Taipei that Beijing was attempting to convince Honduras to break off ties with Taiwan and establish diplomatic relations with China.
In a statement, MOFA said Ambassador to Honduras Vivia Chang (張俊菲) had expressed Taiwan's serious concern to Reina.
The ministry went on to allege that Beijing offered "false promises" to Taipei's allies, with the sole purpose of snatching them away in order to diminish Taiwan's international presence.
According to MOFA, China has repeatedly failed to deliver on promises made to countries that cut ties with Taipei in favor of Beijing.
Unlike China, MOFA said Taiwan had for many years pushed forward projects that improved the livelihood of the Honduran people and have since won nonpartisan support and approval in the country.
Honduras is an important ally of Taiwan, MOFA said, adding that the Taiwanese government would continue working with like-minded countries to help development in the Central American country.
MOFA's statement was released after CNA asked it to comment on a Chinese-language Liberty Times report earlier Wednesday.
The report quoted unnamed sources saying that Vice Foreign Minister Alexander Yui (俞大㵢) visited Taiwan's Latin American allies in a bid to cement relations following rumors that some could sever diplomatic ties with Taipei.
The source did not say which country Yui has visited, however.
Of the 14 states that maintain diplomatic relations with the Republic of China (ROC), Taiwan's de jure name, three are located in Latin America -- Guatemala, Honduras, and Paraguay.
The ROC and Honduras established diplomatic relations in 1941 when the ROC government was still based in mainland China.
Those official ties were reported to be shaky in 2021 when Xiomara Castro, the wife of ousted former Honduran leader Jose Manuel Zelaya, was running for president of Honduras, a post she won in the Nov. 28 election that year.
Statements made by her campaign raised concerns that Castro might end Honduras' diplomatic relationship with Taipei in favor of establishing ties with Beijing.
In a meeting with Taiwan's Vice President Lai Ching-te (賴清德) at her inauguration in January 2022, however, Castro allayed Taipei's fears by stating that she hoped to maintain the two countries' current relationship.
However, a Jan. 8 report from online news outlet Paradigma stated that former President Zelaya called for Honduras to break off ties with Taiwan and recognize China instead, hinting that the Central American ally could soon switch diplomatic recognition.
Honduras' embassy in Taipei said Wednesday it had no comment for the time being, after being contacted by CNA.